M A R I A
- M A R Y A M -
PURA MARYAM SOPHYAH
www.puramaryam.de / Berlin, Germany
UNCONDITIONAL LOVE
The Formative Power Fields of Darkness
Index of all Pages - Alphabetical Register - Seminars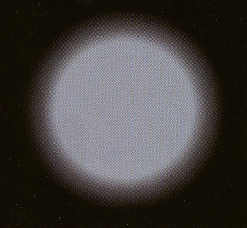 In the movie "Lord of the Rings" an Elf, having been asked about a possible cooperation with a human in their fight against darkness, answered, 'Humans are easily seduced...' - and I knew that was TRUE.
This answer stuck in my mind and I asked myself, WHY Men can easily be seduced, much easier than other beings... First of all, they have forgotten Unconditional LOVE, that is the most important reason - but why is it so hard for them, to change their minds and their habits? Why are they desperately sticking to their familiar ways? I was given the answer on late Easter Monday 2002:
While working with the computer, I was guided by GOD, without knowing it at first. All of a sudden I felt a heavy pressure in my solarplexus and started giving my LOVE to it. While the heavy energies left me, I asked them who or what they were (all beings have to answer when asked directly). They were not actually beings, but more or less expanded energy fields, which somehow were alive - but all of them were heavy, strong, sticky and most of all, black: LIGHT-less. I did not get a direct answer, rather an impression of subjects and names, but now I distinctly recognized the feelings that were connected with those energies, and I wrote them down as they left me, as well as the parts of my body they were coming from.
Indolence of Being /of Behaving (solarplexus-chakra)
Indolence of Thinking (third eye)
Indolence of Feeling (heart-chakra)
Changeability - prevents Steadiness and Straightness (third eye)
Heaviness - keeps down tightly in the material matter (everywhere)
Tenacity - prevents letting go of the old (everywhere, especially in the head)
Smallness - makes us feel small and keeps us small (head)
Narrowness - lets us make ourselves narrow (head and heart-chakra)
Darkness - darkens the way we experience the world (behind the eyes)
Ducking - makes us keep our head down to the earth (head)
Restriction - prevents us to unfold (head)
Blackness - switches our inner LIGHT off (third eye)
Forgetting - prevents precise memory (back lower brain)
'Rose-colored Spectacles', a false, sweetish pink - gives us false harmony and contentment and prevents a clear outlook (brain)
Stinging Poison - poisons our perception, makes us think of other people as incapable, bad and evil, as our enemies who want to harm us, to take things away from us, makes us despise others (brain and heart)
Acid - makes other people and situations seem ridiculous to us, makes us laugh about others
Hardness - furthers overreactions, revenge and retaliation (brain and heart)
a heavy black being, somehow like a clinging gravity field - furthers holding on tightly to something (sat at the sphincter)
a power field of width, in the sense of uncertainty, lack of setting limits, lack of orientation
a power field of sponginess, lack of sharpness: in judgement, clear view (eyes and head)
a power field of uncertainty, insecurity, of being at somebody's mercy, hopelessness, furthers lack of trusting (heart-chakra in front and back)
a power field that gives us false security (heart-chakra, as before)
a power field of panic that makes us get out of bounds, lose control of ourselves, get panicky, become blind with rage, get hot-tempered (back and middle brain, liver)
a power field embarrassment that makes us watch ourselves, makes us think that everybody is looking at us (behind the eyes and upper brain)
a strong energy field in the mouth that furthers senseless input and output, to misuse the mouth as a replacement - to little children it means sucking the thumb, 'to open the mouth' without substance, without having anything meaningful to say, just empty words, exaggerations, stuffing the mouth
an energy field of ugliness and dirt that makes us feel durty and ugly (head and solarplexus)
an energy field of deep sadness that gives us the feeling of the uselessness of all our doing and wanting, of the senselessness of life itself (behind the eyes, at the root of the nose, throat- and heart-chakra)
an energy field of distance that prevents deep friendship and nearness of heart, that prevents that we wholly trust another person, or that we open ourselves to another person in unlimited faith (behind the eyes and in the solarplexus-chakra)
a very strong power field, tough, aching, sticky, that makes us hang on to others, that furthers false love, that makes us create and keep binding ties and dependency (eyesn, brain, heart, solarplexus-, sexual- and basic-chakra)
a stinging power field that makes us detest people or situations, and at the same time we are unable to articulate this; so it makes us turn away from a problem instead to confront and solve it. So this field furthers frustration and anger, thus causing us to 'catch a cold' (rear and upper head including the nose)
a power field that makes us not wanting to hear, to turn away from problems and reality, instead of confronting them and learning from them (upper brain and ears)
a power field that makes us feel to be at a disadvantage and discriminated (always others, never me) (solarplexus-chakra)
a power field that makes us resist at all cost, no matter what, stubbornness (solarplexus-chakra and at the side of the back)
a power field with a drawing pain that furthers pity and self-pity, that is false suffering (heart-chakra and solarplexus-chakra)
a power field that makes us burden ourselves, distract ourselves, spread our own power aimlessly (upper head and shoulders)
an aching power field that makes us feel guilty and worth punishing, and makes us look for punishment (solarplexus-chakra and upper heart-chakra)
a dark power field that lets us see nothing but darkness around us (behind the eyes)
a power field that makes us speechless, it closes the throat, makes us silent when we should talk, instead we do not dare to speak (head, throat, thyroid)
a power field that makes us be aggressive to others, flippant, contradicting no matter what, always having the last word (aggressive acid from the solarplexus-chakra)
a power field that furthers hitting blindly around yourself, being against everything (biting aggressiveness from the solarplexus-chakra slanting to the left through the body to the back, and also the space inside the head underneath the eyes)
a power field, that gives you the feeling of absolute depth, cutting off your breath, making you thing you do not deserve the air to breathe (rear head and under the ribs to the left and right side, also a little sideways under the ears)
a power field, that gives you the feeling of absolute helplessness, of being helplessly at somebody's mercy (back of the head, neck, inside of the ears)
a power field that makes you gasp for air, letting you helplessly drown in a sea of feelings (solarplexus-chakra underneath the stomach)
a power field that gives you the feeling to be helplessly at somebody's mercy, with your hands tied (left kidney and heart-chakra)
a power field, rather a black field of rage, that gives you the feeling to float utterly helpless in a sea of horror (solarplexus- and sexual-chakra, left nasal cavity)
a power field that makes you want to scream and at the same time be unable to - silent horror (cavity of the mouth, throat and throat-chakra)
These power fields of complete helplessness could possibly have come from three short incarnations I had between 1933 und 1943, when I was paying off karmic debts by dying of misuse - but some of the fields may even have come from my present incarnation, from my early childhood, and my thoughts went back...
...As long as I can remember, I had a terrible fear of ghosts, of red glowing eyes - to me they were the essence of horror, and before going to bed I used to look under it with shivering fear to make sure that nothing was there... But it was not until the age of 53, that I could ask an angel to lead me to the roots of this fear - and in a vision this plea was instantly granted: It was the air-raid-shelter in Berlin at the time of my birth or shortly after. When the war was over, I was but one and a half years old. In this vision I saw myself being carried through the tight, narrow, cornered ways of the basement shelter underneath the apartment house we lived in, on the arm of the angel. Never again had I been there, they had been locked since then, but I KNEW instantly what it was. We were passing these ways, turning left and turning right, over and over again; they were full of black beings with large eyes, glowing red - and I KNEW they were creatures of fear, created by the thoughts and fears of all those people, who were frightened to death during those nights of continuous air raids, and I, being a very young baby, was able to see them! We were turning around the numerous corners, and each time we did so, those beings were jumping up right in front of me, scaring me fiercely, and so I told the angel. And, He asked me, why are they doing that? And I suddenly KNEW they were trying to catch my attention, and I told the angel so. Why would they want your attention?, He asked. And at the same moment I KNEW they wanted to be LOVED, and I told the angel so. LOVE them, He said. And so I did, at first just a little, then stronger and stronger, and then I saw that those beings became lighter and lighter, until they became transparent, and slowly faded away - and at that moment my fear had left me! -
I must have been in absolute horror then. That is how little babies perceive reality, because their perception is still very pure. How horrible it must be for them to experience such fear without being able to articulate it. They can only cry. And my mother, probably out of her mind with fear at that time, having to care for her two children, an old and helpless mother and her own helpless sister, just thought I was tired and cranky... Maybe that was why I wanted to leave this incarnation at the age of one, which I almost achieved by some kind of infection, when at my first birthday I weighed less than when I was born. Today I believe that the Friends of LIGHT may have lovingly persuaded me to stay...
During that vision I had suddenly KNOWN that those beings were not only in the shelter, but also in the stairways and along the sides of the long corridor in our apartment on the third floor. Those stairs as well as the hallway had been frightful places during my childhood. I used to rush up the stairs when it was dark outside, just to avoid that the lights went out before I was upstairs, always thinking that I was being followed - and until I was married, my mother had to accompagny me to the toilet door in that corridor, and she waited for me to take me back again... I instinctively had been sensing the presence of something, but no one was able then to tell me to LOVE instead of fear, because no one knew about it.
Now came...
a power field that furthers: boundless fury, throwing out words of hatred and rage (upper brain, root of the tongue, basic stomach = solarplexus-chakra)
a stinging field of rage, furthering: wanting to manipulate others with a sinister purpose (middle of the back, to the left of the rear solarplexus-chakra)
a similar power field, that lets you misuse your mental capacities to slander other people and make them small, for your own profit and for the fun of others (within the third eye, left nasal cavity)
an aching power field of pure black hatred, that furthers misuse of mental powers to destroy others for your own profit (Third eye, a little lower, with an aching connection to the heart-chakra and solarplexus-chakra)
a stinging, aching power field, that furthers: Hatred for GOD (diaphragm, solarplexus-chakra, heart-chakra, behind the nasal cavity)
a very awful power field, furthering: Misuse of the WORD (rear head, belly, rear throat)
an energy field not less awful, furthering: taking love away from myself (solarplexus-chakra, belly, heart-chakra)
an energy field with the following aim: Flight into nothingness (within the head and at the base of the stomach = solarplexus-chakra)
an energy field with the aim: I hate myself and life (inner throat near the spine)
Some of these energy fields could possibly be from my incarnation as Hanussen, the incarnation down at the deepest point of the abyss, and the biographies I had read suggested a similar behaviour. During this 'round' I had never had such urges, but I knew boundless fury well during my early childhood...
While I am now sitting in silence, after those energies have left me, letting those impressions pass by my soul, I suddenly PERCEIVE within me and around me a swelling surge, continuously expanding and contracting, the Eternal Flow of LIFE, Inhaling and Exhaling, dying and being born, coming and going - I PERCEIVE Earthly Life pulsating in the rhythm of time, in the rhythm of advancement and growth - in resonance to COSMIC BEING - as all LIFE is pulsating.
still another energy field wants to leave me: The helpless fight against the Eternal Flow of LIFE...
Now I REALIZE the uselessness of this helpless resistance - and I see that its aim is the absolute bottom, from where, in absolute helplessness and defenselessness, we are finally able to accept LIFE, to realize that we want everything and that we want to rule everything, but that LIFE is beyond our reach, beyond the grip of human power, that here we reach the absolute limit of our knowledge, our abilities, our potential and our control - and this leads us to the PERCEPTION and Unconditional Acceptance of the GREATNESS and POWER of GOD, the Highest BEING, and to TRUE HUMILITY, self-achieved, self-acquired.
I PERCEIVE the ETERNAL SILENCE OF BEING, full of unspeakable Sweetness, the Peaceful CENTER within, the EYE of roaring, thundering LIFE -
while doing so, painful energies are leaving my head and my breast - my Thinking and Feeling...
...this is the OVERCOMING OF PAIN, freedom from all the pain that now is not necessary anymore. I suddenly feel that I can understand every imperfection, every abyss of human thinking, feeling and acting, every crime, everything common and ugly, all the hatred, all the darkness - and even all the beings of darkness... In my heart I am feeling deepest COMPASSION and endless LOVE for all that, thus embracing it, even darkness itself, expressing my gratefulness that it had helped me to finally gain this PERCEPTION.
This - I am now told - is the Transcending of Darkness by LOVE.
About the Nature of the black Formative Fields
Even while the first power fields were dissolving on this Easter Monday 2002, I suddenly KNEW very clearly: Something basic and existential had been REVEALED to me.
They were black, crystal structures of living, formative Being, powerful energy fields in our aura, which had consciously been constructed by darkness - to 'prepare' me - and I KNEW that this way ALL people are being 'prepared'. They are artificial forms of 'pattern-fields', made to prevent the Spiritual advancement of MEN.
Those black fields are the conscious and manipulative reversal of the natural formative fields that determine human behaviour and being, as each form of LIFE has as its own specific way of existence, by way of 'morphogenetic fields'.
They are of an extremely high sensitivity to resonance, so that they come into our aura even when there are very few amounts of certain energies, and their sticky consistency makes them stay for good.
They stick to our etheral body, our emotional or mental body, depending of the subject they are referring to. They are of very low vibration, so they sink down deeply in the energetic 'sediments' of our aura, which makes them hard to discover - and most of all, we do not know about them.
The power fields cannot specifically determine that we do something or do not, they cannot take our own free will - but they distort and influence our feelings, our judgement and perception, and favour a certain behaviour. They increase our tendencies of behaviour, keeping us stuck in a certain energy, so that they actually prevent us from changing things in our lives, from letting go of old patterns and forming new ones.
They imprint their appropriated energy on us, which is carrying a certain directive, 'formating' us, directing us secretly, but sternly - THEY MAKE US STICK TIGHTLY TO OUR HABITS - and thus, combined with the secretly whispered suggestions of dark beings within us, influence and weaken our free will and may even gain a complete rule above us, making us - unknowingly - puppets of their own will! MOST OF ALL, THEY FURTHER SEDUCTION, THE DOMAIN OF DARKNESS!
They formate our structures of thinking and feeling, twist our convictions and dogmas that give our lives a certain direction, let us see the world through dirtorting spectacles or false pink-shaded glasses, make us forget things, prevent clarity of mind, give us a false feeling of safety, make us feel unsure of ourselves instead of strong, make us doubt instead of trust, make us see our limits where there actually are none, tying us down and keeping us small...
The formative power fields of darkness are CONTAGIOUS - because their structures of feeling, thinking and acting go from one person to the other, expecially within family bonds, because of their high sensitivity and their sticky consistency. All children growing into life in their mothers' wombs, take over those structures from there, when they had a resonance to them, and I suddenly KNEW how they get that resonance: a dark being frightens them, giving them FEAR and HORROR within seconds = black energies! But later, when growing up, they take over those fields, because they try to be like their parents, siblings and pairs, in kindergarten, school and training, from books, radio, TV and movies, and that may be the reason why the media are spreading force and are able to spoil the souls of children. And after early childhood the burdens of karma begin to show in their lives...
And I suddenly KNEW:
THAT IS WHY JESUS HAD TO BE BORN FROM A PURE MOTHER, CLEAR OF DARK ENERGY,
BECAUSE HE HIMSELF WAS PURE AND COULD NOT BE BLEMISHED BY DARKNESS.
IT WOULD HAVE PREVENTED HIM TO FULFILL HIS ASSIGNMENT.
While I sat there, GOD war working through me. I was conscious of being in GOD and that according to HIS WILL and in HIS LOVE a symbolic act was being performed, a symbolic liberation from the limitations of darkness, of the power of darkness over EARTH and Mankind, while I was symbolically representing Mankind. Created in Hatred, evilness and secrecy, those living forms were now learning to know LOVE - and I knew that these energy fields were now slowly losing their grip on Mankind by continuously losing power from now on. At the same time HE created a 'blueprint' , a sort of net pattern of this action which would enable MEN to free themselves from those power forms in the meantime, faster and easier than I was able to.
Supported by the structures of the formative power fields, habits had been forming and increasing, and so the vices came to be, the false human misunderstood love and the 7 evils of mankind, wars and terror, atrocities and fear, horror and continuous suffering, the 7 bonds of mankind - and also addiction came up, weakening the will and leading men into destruction of character and body, and it was seen that addiction was be very hard to overcome!
All these factors have been causing mankind to experience physical, psychical and mental ruin, premature aging and death.
Then, standing in front of the mirror, I found another being within myself, a being looking like myself, but very old, tired and worn - and I knew that this was a self-created thought pattern of "Aging", a forming, shaping power field, that had laid itself upon my whole body, face and head, which my physical body slowly was beginning to resemble, as it was drawing like energies into my aura. And I asked GOD to help me, and with HIS HELP this form went to LIGHT - this, too, was done as a symbolic act, and again I was acting as a representative for all Mankind - and aging will now lose its power by and by, but in the meantime it will be easier for MEN to free themselves from it easier and faster, to live to old age in youthfulness, beauty and dignity!
Now that this pattern has gone, together with the corresponding dark formative power field, I am creating a new, youthful idea of myself! There are no limits to our creative POWER!
Energetic structures and fields have been influencing the way our physical body is forming, because: as within - so without! So from now on, let us free ourselves from darkness and form our own thought patterns of BEING - patterns of FREEDOM, of LOVE, BEAUTY, TRUTH, and of TRUE Youthfulness, coming from within us, from our hearts.
The energy fields of darkness have been creating our tendencies of imperfection - they are the polaric reversal of LOVE, BEAUTY and TRUTH, because they further an overly complicated thinking and the twisting of reality by brain-dominated thinking. They also are the polaric reversal of morphogenetic fields. By going into LIGHT, they could be harmonized and brought back to LOVE and BEAUTY = transcending them. The patterns I had within me were symbolic personifications of basic patterns, and as I have a very high basic vibrational frequency, they were able to become manifest within me. So by transcending them (= breaking up their limitations, their certain low vibrational frequency, determined by manipulation, and their return to heavenly perfection) and because of my BEING and my ASSIGNMENT, I had a strong symbolic impact on the WHOLE. That is the reason why I can act for all of Humanity. That is a part of my ASSIGNMENT and HIS WILL.
But we should not forget that these fields can only go to where there are energies in resonance to them, so that - again - we ourselves have caused this evil to approach us and form our lives, at least we ourselves have furthered it..
We ourselves are completely responsible for our thoughts, our emotions and our actions. We always are free to decide. Darkness can never take our free will from us - but it could make it hard for us to use it, because we may have forgotten about it, just letting us be drawn in this or that direction, be seduced...
The beings of darkness further our seductibility, they prepare the way for it, making it easy for us to be seduced - but we can always decide: Do we take the easy way or the more difficult one, the way against the inner resistance of our fear, against the stream, the way our heart wants to lead us...
We have opened our aura and chakras wide for darkness, by turning away from GOD and HIS LIGHT, because we felt rage and fear, because we adored wealth and wordly power, and followed our selfish aims instead of living firmly in GOD and develop our Divine abilities. And while we were taking drugs to seemingly expand our consciousness without having to undergo the long journey of purifying ourselves first, drugs that took away our fear and uneasiness for a little while, seemingly making us grow spiritually, giving us the illusion of greatness, the seducers could penetrate our aura, our immune system in secrecy and cunning.
Drugs are all the things that have certain psychic and/or mental effects upon us: tobacco, alcohol, coffee, tea, chocolate, also betel, coca leaves, and many other plants, also mushrooms with psychedelic ingredients. But also many of our medications are containing drugs. Actually there are poison. Many of those poisons can kill us when taken in an overdose, but those that are consumed regularly and in large amounts, seemingly are not dangerous, or maybe not...? At least it does not seem that science has done too much research about it... but those drugs work on another plane. Chocolate, for instance, has an effect on mind and soul, by creating a feeling of harmony - but it is harmony coming from without, not within, that we think we need because there is no harmony in us. Chocolate creates articifial contentment. Is it by chance that the consumption of chocolate has increased enormously during the last couple of centuries, at the same rate as faith has diminuished? And look how even our little children are loaded with masses of sweets, seduction in bright colors, artificially made exactly to childrens' taste by chemics: Full of artificial taste and color. It is the characteristic of drugs, that you are only satisfied for a little while, while the amount of the stuff you need is continuously growing.
Many, if not all of the addictive natural drugs of nature have been used by shamans or priests in holy rituals to expand their minds and thus come into contact with Higher Powers, and this was only done to heal and to help their people survive. Those who used these drugs were protected by prayers - today some of those drugs turned into products of mass comsumptions and a lot of money is made this way. Who would think of protecting his aura by prayer before taking drugs, before consuming coffee or cigarettes? But drugs destroy the aura. Caffeine makes our aura expand, as well as tea and alcohol, nicotine contracts our aura. Frequent use reduces the elasticity of the aura so it cannot protect us anymore. But the aura is our immune system! By reducing its protections, we open our system for living beings who will harm us and against whom we would otherwise be protected. Some drugs cause holes or fissures in our aura that seldom heal. We know these things from daily life: If we do not care for our plants and let them become weak, there will be insects infecting them, making them die eventually. It is similar with humans. The doctors may try this and that, maybe they will be operated, until there is no more help...
Synthetic aroma, as we may find it in perfume, soaps, cosmetics, deodorants, detergents, scented candles and many other things of our daily life are also harmful to our aura, and they deceive our senses, nerves and cells. Think of all the artificial additives to our food to enhance our taste, especially the artificial flavoring and coloring. We can hardly avoid them, they are everywhere, if only as a shot of vitamine in fruit juice. Because the grown-ups' sense of smelling and tasting is reduced by layers and layers of dark and heavy energy in the area of the nose and mouth, they need a growing amount of stimuli to smell and taste at all, and the producers use more aroma to beat their competitors on the market. Children get used to this staring from birth, and they hardly know how wonderful natural food can taste. Why do homemade cakes (made from scratch, not those made from a package) always taste better? All ready made products taste alike, even though the mixtures differ - BUT WE DO NO NEED THEM, and the artificial ingredients diminuish or even prevent our intuition, our higher perception and cognition.
Since my senses are clear, I cannot bear artificial additives anymore, they actually make me want to run away...
(also see The Manipulation of Mankind).
The formative power fields of darkness are a perfect, so far unknown means of secret influence. Compared to the direct influence by whispering messages, by transporting thoughts and feelings, as described in he subject darkness, they are even more subtle. And you can only reach them when you know about them.
Not only are these structures perfidious because they stick to us fast and durably, but because we are also taking over patterns that prevent us to clearly perceive causes: They work like a veil over our inner perception, thus actually making themselves invisible to us. But now that you know about them, you can, working with LIGHT and LOVE, specifically approach them by thought and dissolve them. Some of them can only be removed by HIGH LOVE, by as high a frequency as possible.
Underneath the power fields there were many dark beings, probably the constructors and the 'service personnel', because I intuitively felt, that the fields were steadily adjusted to our advancement. At least this was the case with me. Apparently the dark beings had tried to keep me small, and they had succeeded - but this had also been the core of my inner process of learning, of advancement, which now allows me to understand everything still imperfect, including darkness itself, and lets me fulfill my PURPOSE in Life. Today I am grateful for this help darkness gave me, unknowingly. And it makes me think of Mephisto's famous words in Goethe's 'Faust', that he is a part of the power always aiming for evil, yet creating the good...
Today where Men are manipulating human and other genetic material for their own purpose (or perhaps 'by order of...?'), the abilities of the black field constructors can hardly astound us anymore, not to forget that they always had extensive knowledge and abilities, especially concerning energy.
Now darkness cannot produce LIFE, only GOD HIMSELF can do that. But it can change existing life. They take the necessary Creative Power, which they are unable to produce in their LIGHT-less state of being, from us humans, by way of occupation of our sexual chakra - Sexual Power is Creative Power of Life!
These formative power fields have to do with karma.
When we are producing karma, which means energy, blockages,
we are drawing those fields into our aura,
and they are influencing us continuously from then on!
I also PERCEIVED, that the dark beings are manipulating certain types of virus und bacteria to cause epidemics (maybe they have human helpers in laboratories...). That would explain the phenomenon, that, as soon as a vaccine against a certain type of virus is found, another new virus comes and takes its place - and that would also explain, why there always appears a new influenza virus type... behind this there is a purpose and an intelligent mind!
Viri and bacteria have always been on Earth, since her Creation. Darkness is able to manipulate existing life, so it reduces the vibrations of existing virus forms to have a resonance to low swinging human thoughts and feelings, mutates them, so their population can 'explode' within a very short time, and breeds them to become aggressive, meaning that they now produce substances that are poisonous to humans. We know the breeding aimed towards aggressiveness from dogs... The viri and bacteria now find a resonance in human thinking and feeling, for example hopelessness and lack of trust in life and in God, both weakening the immune system to allow them to enter, and there they explode into desease.
So the gigantic epidemics of the past and present came into the world, the plague, cholera, pestilence, diphteria, yellow fever, malaria, smallpox, influenca and AIDS... and so the future plagues would come, leading Men into desease, torture, death and sorrow, to sow doubt in GOD, to make people turn away from GOD and hate HIM, thus increasing the slave army of darkness...
As animals and plants are still living in the original state of Unconditional LOVE, they are not stricken with the plagues of humans; for those higher vibrational beings, darkness created special types of desease.
A few days later, I received another information: Even our Planet, Mother Earth, has been infiltrated with formative power fields. Only after they are gone, Earth can heal. Now I am capable to help in this process. The Healing of Earth will include - besides the dissolution of the power fields, the dissolution and transformation of blockages.
Not only Earth itself, but every location, every town has such power fields, which effect the vibrations of the location or town
including the human society there with all its expressions: politics, economy, finances, trade etc., but also the aura of each inhabitant or visitor. there is much work to do for lightworkers, in each and every location. Only when the fields are gone, changes may take place.
So I frequently worked with the Berlin fields, dissolving them. Berlin as the German capital has a symbolic meaning (like other capitals, too: When there is a change and harmonization in Berlin, this will influence all of Germany accordingly, and not only that, but it will also influence all of Europe, all of Earth, and this is especially the case with Berlin, where the heart-chakra of Earth is to be found, activated since November 2003 and since July 31st, 2004 combined with the LOVE of HEAVEN.
Our places of living have power fields that are influencing us, too, not to mention the usual energies all the former people living there had produced... They mostly go back to the former owners or inhabitants, and we should try to get rid of them fast, which we should do likewise with our own fields, because we are changing, too.
Especially over business rooms or shops you will find bad fields and energies, more so if there had been a bankruptcy or closing down before. If opening a business up again in those rooms, you will, together with the lack of customers and orders, take over the energy and the fate of your predecessor, if you cannot master the energies.
The ancient Chinese knew about that - it is the background of Feng Shui. But even today the Chinese, when looking for a place of living or business, are careful to find out, which fate their prospective predecessor had, in order to spare themselves the same fate or a lot of work...
Even animals have such dark power fields when living together with humans or in areas of a dense human population. When working specifically with those fields, we are able to rid them from behavioural problems.
Formative power fields are causing the phenomena of 'mass-behaviour'. By simultaneous alignment of the aura fields of a mass of people, present at a certain place at a certain time, all of them with the same interest, the same options, the same goals, moved by the same burning emotions, carrying the same energies, there occurs an instant 'unison' of fields, forming one gigantic field and something like the same huge aura for all. It is just about impossible for the people to tear themselves away from the pull, the suction of the field, more so, because the ration of those concerned is turned off and they are blind subjects of Manipulation. Manipulated people are easy to handle and guide.
That is why people are consciously manipulated that way - think of Goebbels well-known speech 1943 in the 'Sportpalast': 'Do you want the total war?' and all of them shouted, 'Yes!' - and they, just as the nation they symbolized, have had this war in a terrible way... Those who were in power at that time, had that knowledge and used it willfully to manipulate the people, and Joseph Goebbels was a very skilled agitator, who could calculate well the hidden impact of each if his words.
In all cultures, soldiers were prepared for fights this way, with their moral barriers against killing as well as their normal fear of dying switched off. And I am sure that those young moslems with blind minds, hearts and souls, who volunteer as living bombs and mass murderers, are prepared this way, just like it was with the Japanese Kamikaze pilots of World War II...
Can you fathom what a terrible karma would result from that, for the seduced as well as the seducers?
You will find similar examples in all of history, like the French Revolution, the St. Bartholomew's night...
But there are lots of more peaceful examples as well, like the marches and demonstrations in the countries behind the 'Iron Curtain', the labor unions' marches on Mai 1st, "bread and games' from ancient Rome until today, the Berlin 'Love Parade', the great sports events, football, soccer, the Olympic Games...
Also the Churches, Islam, Buddhism, Hinduism and all other religions know this effect and use it, and of course the carnival has such background, too!
It is the feeling of belongig together, of being one big community, being part of the WHOLE, being ONE, what everyone is searching for, and actually, deep in the heart, everyone means BEING ONE WITH GOD, and here this is happening on a very low material level, just like an intoxication with alcohol or drugs. There is a huge need for this effect, nearly an addiction, because it makes people forget their sorrows and fears for a while and AND LETS THEM FEEL A KIND OF ECSTASY, WHICH ACTULLY CAN MAKE THEM WILL-LESS - and only very few notice that. This effect, which of course is always aiming at the sexual chakra, also occurs between 'stars' and their 'fans', and here is the highest probability of forming binding ties.
Yes, my dear, with this knowledge and Unconditional LOVE you can free yourself from dependency, seduction and other types of manipulation easily and will be protected from then on. See the following instructions to learn how to free yourself from the dark power fields: Freeing youself from the Power Fields of Darkness (instructions).

Index of all Pages - Alphabetical Register - Seminars
Indicating the source and without alteration, these pages may be quoted, copied
and given on freely for private noncommercial use only.
Copyright