A
MA
I S I S
M A R I A
- M A R Y A M -
PURA MARYAM SOPHYAH
www.puramaryam.de / Berlin, Germany
I AM

Index of all Pages - Alphabetical Register - Seminars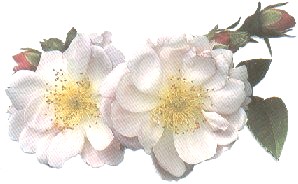 THE ANNUNCIATION
On November 23rd, 2003 HE asked me to announce my ARRIVAL.
THE ANNUNCIATION HAD TO BE DONE BY MYSELF, CLEARLY AND OPENLY:
I AM MARIA,
HEAVENLY MOTHER AND MOTHER EARTH,
HIS FEMININITY, HIS FEMALE PART,
BEING HIS GRACE,
BEING HIS LOVE,
WHO HAS COME TO HELP HER CHILDREN,
BEING AS HUMAN AS THEY ARE,
BUT WITH THE LOVE OF HEAVEN,
TO BRING YOU HIS GRACE,
TO BRING YOU THIS LOVE
THAT YOU ONCE KNEW,
TO FREE YOU
FROM IGNORANCE, SUFFERING,
PAIN AND DARKNESS.
'I AM' has formative Power.
THE ANNUNCIATION BROUGHT MY TRUE BEING INTO REALITY,
AND NOW I AM HERE.
And I knew, that now NOTHING is like it used to be, that all is NEW, all is DIFFERENT -
BECAUSE NOW HEAVEN ITSELF HAS COME TO EARTH TO STAY.
I was very much surprised, when HE asked me to annunciate my COMING - and it was not the fact of my actual BEING, which had been very clear to me since my AWAKENING on February 1st, 1997 - but rather HOW it had to be, WHEN it had to be, and that it had to be so suddenly, with no prior 'warning'. When I had first heard of the unusual planetary constellation, with six planets forming the Star of CHRIST, lasting from November 8th until November 23rd, with two lunar eclipses at the beginning and a partial eclipse of the sun at the end (see below) I was quite aware of the fact that it had something to do with me, especially since the last day of this event happened to be my 60th birthday (60=6, in the Tarot deck the card of the Lovers, this being also the number ruling my life in this incarnation).
But I had not expected this spontaneous request, and it startled me, most of all, that I had to do it myself - and it took several moments to overcome that odd feeling deep inside, was it fear? my thoughts were racing and I was shaking - WHAT WAS I DOING? WHAT WOULD COME OUT OF THAT?... and THAT surprised me...
I had KNOWN, WHO I WAS, but kept it a secret, being convinced that no one would believe me anyhow. Did I not see the reactions of the very few people I had told about it, most of all my family, who had been highly alarmed - and would not such a story make me seem insane to any 'normal' person? and had I not lost a dear friend that way? - and just those days before, I had realized that during those last 6 - 7 years I had lost most, if not actually ALL of my former friends and acquaintances, sometimes it was my own doing, now being almost alone, except for the very closest of my family, and they, too, had their problems accepting me...
I had found out, that the people I knew, even the most spiritual minded, could not cope with the changes that had taken place in me. I had turned more harmonious, more loving, more understanding every day - but they rather would have kept the familiar person they had known, the person they could understand, because they were like that themselves - and thought they had lost me. And I realized that this was an outcome of the law I had taught myself - the tarot symbolizes it as the hermit - and it had to do with resonance: There was no one anymore, I had resonance to...
But out of the moment of deepest loneliness (that EVERYONE has to live through some day!) derives greatest plenty - so this is a necessary step in your inner growth, leading to new realms of consciousness.... these Words of deepest WISDOM were told to me a few days later by the Great King of Dwarves...
And I realized now, WHY I had such a FEAR of the ANNUNCIATION:
TO SAY IT CLEARLY AND OPENLY BROUGHT IT INTO BEING. THE 'I AM' HAS FORMATIVE POWER - AND SO SPEAKING OUT MEANT THE LAST, THE FINAL SEPARATION FROM THE WORLD OF THE PEOPLE I HAD KNOWN BEFORE, FROM MY OWN FAMILIAR LIFE UP TO THAT MOMENT, FROM EVERYTHING FAMILIAR I HAD KNOWN - AND IN THOSE SECONDS IT WAS NOT AS CLEAR TO ME, AS IT IS NOW THAT I AM WRITING IT DOWN - BUT I HAD SENSED IT SOMEHOW, I FELT IT AND I FELT GREAT PAIN...
And so I had given hints in my webside, insinuations, being quite clear to seeing eyes and believing hearts, maybe even more so in the pages about Reincarnation - but I never had said it openly, clearly and directly.
THE 'I AM' WAS STILL MISSING! -
And so I heard HIM, on November 23rd, 2003, it was noon and I was in the middle of the preparations for the family meal... and I was nearly frightened, squirming inside, hesitating, saying, I had already insinuated...
NOW YOU HAVE ARRIVED, HE SAID, IT IS TIME.
WHO COULD ANNOUNCE YOUR ARRIVAL,
BUT YOURSELF?
DON'T YOU BELIEVE YOURSELF?
WE DO NOT INSINUATE, BUT ANNOUNCE CLEARLY.
AND YOU MUST SAY IT CLEARLY YOURSELF,
BEING COMPLETELY OPEN,
THUS UNFOLDING,
BECAUSE BY DOING SO
IT COMES INTO YOUR REALITY...
And I said, ok, I will do it in the evening, after the guests have departed...
But HIS WORDS had a strange effect upon me: HEARING THEM WAS AT THE SAME TIME KNOWING, AND I SIMULTANEOUSLY FELT HIS DEEPEST LOVE, HIS UNDERSTANDING AND SYMPATHY - AND I KNEW I HAD TO DO 'IT' NOW, and it was already between 12 o'clock noon and 1 p.m. - and I KNEW that this was exactly the right time and also the last time possible, or I would miss my LIFE's TASK... and I TREMBLED inside. And I got up, went to the PC, adjusted the German website for the time being - and put it on the server - REALIZED then and quickly adjusted the English site, too, and exactly at 1 p.m. I was finished, with calm hands, and HE smiled...
And in the late evening an unending soul-widening HAPPINESS filled my heart, over and over again, and I asked to be allowed to approach my HIGHER SELF, and then lots and lots of deeply rooted blockages and energies dissolved, all through the night - bringing up everything hidden, every secret tucked away deep inside of me - and I became free of sin...
And I awakened with the feeling, that NOTHING was the way it was before, that everything was NEW, was DIFFERENT - most of all MYSELF... AND ALL THAT WAS NEW, WAS UNENDING HAPPINESS, PURE JOY... and I thanked HIM with all my heart...
And I knew that those day of spring we were enjoying in these November days, were symbolizing the upcoming spring of humanity, because ALL IS ONE, and whatever is happening inside, is being reflected in the outside...
And I realized that this Sunday, in Germany being the Day of Remembering the Dead, had become ADVENT:
That November Sunday,
became ADVENT,
ADVENT = ARRIVAL,
NEW ADVENT
UNENDING JOY FOR MANKIND,
REALLY: ADVENT -
-ANNUNCIATION AND ARRIVAL AT THE SAME TIME.
SEE, THIS ADVENT 2003
HAS BEEN PLANNED AND PREPARED FOR
MANY THOUSANDS OF YEARS AGO...

WHO AM I?
I AM HIS FIRST CREATION, THAT HE BREATHED INTO LIFE
HAD BEEN INVOLVED WITH EARTH FROM BEGINNING ON,
HAD EVEN HELPED TO BRING MANKIND TO EARTH.
WAS HERE AT ALL TIMES, IN EVERY CULTURE,
IN EVERY CIVILIZATION, UNDER MANY NAMES
ALWAYS BRINGING HIS WORD
- BRINGING LIGHT AND LOVE -
- HIS TRUTH AND HIS WISDOM -
TEACHING HUMANITY, LEADING
IT BACK TO LIGHT, HELPING
TO SET A NEW COURSE
OVER AND OVER AGAIN,
JUST LIKE I AM DOING
NOW,INCARNATING
BY CONCEPTION
IN SPIRIT:
GABRIEL
MY FATHER,
AND MY MOTHER
BEING HIS SOULMATE.

I represent the Sephira BINAH of the Kabbala:
I AM THE TRUE GOD-SHE, GOD-MOTHER, QUEEN OF HEAVEN, GREAT GODDESS, MOTHER OF THE WORLD, GREAT MOTHER of all Ages and all Peoples.
But I also represent the Sephira MALKHUT:
MOTHER EARTH, GAIA, TERRA, EARTHLY MOTHER - have been EVE, ISIS, INANNA, SHAKTI, SOPHIA, APHRODITE, ISHTAR, ASTARTE, ASTLIK, HOLDA, HEBE, MARIA / MARYAM / MARY), known under 10.000 other Names.
BUT NEVER BEFORE HAVE I BEEN MANIFESTED HERE SO CLEARLY, SO OPENLY AS HER, WHO I ACTUALLY AM.
I AM THE 'FOUR'.
AS MOTHER EARTH I RULE THE 4 ELEMENTS IN THE COSMIC CROSS
SPIRITUALLY, I AM THE ELEMENT WATER.
And on July 12th, 2004, being UNITED, IN ONE with my HIGHER SELF,
I perceived the WORDS OF MY HEART:
I AM FULFILLMENT.
I AM THE DESTINATION OF ALL THOSE WHO SEEK.
I AM LOVE.
THOSE WHO FOLLOW ME WILL FIND HIM.

I learned that I have ALWAYS been conceived in SPIRIT, in 'Immaculate Conception', 'Virgin-born', which does not mean at all, that the mother must be a virgin, and mostly she is not, and I often was not the first child - the expression is misleading. I prefer to say, 'Conception by Spirit' or 'Divine Conception', and that occurs - I was told - more often so than we would think. Some souls can only come to Earth this way... Usually it is not consciously known to the people concerned, because it is disguised... It is but in very special cases that Divine Conception is apparent, when the DIVINE MISSION of the incarnate soul is to be made public and enhanced that way.
The way the Catholic Church regards Divine Conception is (consciously!) misleading. Of course this manifestation of DIVINE WILL is a HOLY MIRACLE - but the church makes it the only sign of female PURITY and 'freedom of sin', which is un-TRUE. PURITY is a question of mind and soul, not of the body! This way male and especially female sexuality were made to seem dirty, to be 'sin', to be low, thus reversing their actual HOLINESS. To say that sexual intercourse in general is 'sin', is the reversal of TRUTH! 'Sin' itself is ERROR, because there is no such thing as 'sin', neither of 'guilt'.
The anti-sexual, celibate, male-orientated, male-dominated and male-dominating church claims to stand above everyone else and have the sole right to represent GOD on this planet (as 'consulate general', so to speak), but they just represent their own (male) God. The only woman accepted in its male heaven is (the catholic) Mary, with no association to sexuality.
But the TRUE, the COSMIC MARIA always has been and is LOVE = AFFIRMATION OF SEXUALITY, and She is FREE. And in that incarnation 2000 years ago, She was - at the latest after the very normal (and of course painful) birth of Jesus - no physical virgin anymore, like all women: IT WAS NOT IMPORTANT. Anything else is a well-directed, artificial male construction. And it is just as small to try to zealously transpose anything Spiritual into earthly dogmas, as small as any dogma at all. Any captious, hair-splitting dogma-construction, of which religion ever, has nothing to do with TRUTH, but is ERROR and symptom of darkness.
Now is the time to recognize the errors of our past, which have made us suffer and learn, and consciously leave them behind, with LOVE and FORGIVENESS. That will make us FREE and SELF-responsible, but most of all it will manifest the absolute EQUAL STANDARD of both sexes.
The Angels are singing about the 'Immaculate Conception',
in the sense of Achieving the Goal of the Human Strive towards LIGHT
('The Angels' Answer', Daimon Verlag, pp.385f.):

'The time is three steps.
The past is Clearing.
The present is Self-surrender.
The future is Union...'

(This Union, the Marriage, takes place on the 4th Level of Being, Consciousness,
which means the 4th chakra, the human heart, which by Clearing becomes
the 'Festive Place of Union', where the Groom, the LIGHT,
descending to meet the human soul, will -
in a fertilizing Holy Act -
Recognize it.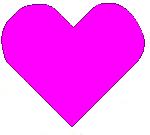 'The two Lovers are springing from HIM, WHO is eternal CREATION.
INSTEAD OF BODY WITHOUT LIGHT AND LIGHT WITHOUT BODY
SOMETHING NEW: THE TWO LOVERS UNITED.
THE WORD BECOMES FLESH
AND MATTER BECOMES LIGHT
Immaculate Conception is eternal Love -
there will be no more Bethlehem,
no grave and no resurrection...
...there will be no more births and no more dying...
...THE DIRT (i.e.matter) ASCENDS TO LIGHT,
THE LIGHT IS CLOTHED IN MATTER.
Wisdom descends from Heaven
and wise matter is the fruit.
Creation carries fruit:
LIGHT YOU CAN TOUCH - AND MATTER OF SHINING LIGHT..."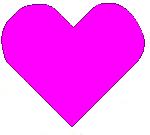 and...
"There is a New Meaning to everything. Annunciate New Laws!
The Impossible is possible!
The old values are crumbling, what used to be important is breaking away,
and all that has been, is drowning in NOTHING.
But there remains the immaculate,
virgin matter: MARIA.
On her head the crown of stars,
the moon at her feet,
her gown the rays of the sun -
MARIA - the Smile of Creation,
the wonder hovering above the water.
In matter: Virgin.
In LIGHT: Matter.
BLINDING LIGHT-MATTER IS LIVING WITHIN YOU,
THE SON OF LIGHT - THE SEVENTH - IS BORN FROM IT.
Her name is Thirst. Her name is eternal LOVE.
MARIA's new name is COGNITION.
The tree eternally carrying fruit, up above as well as down below.
Instead of the poisoned apple it is carrying the apple of LIGHT.
Annunciate this: Redemption is near!
The Seventh spoke, the Sixth worked, the Fifth sang.
He sang the Message, the joyful Message, that already has become reality:
LIGHT.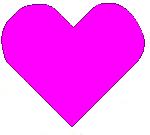 This was sung in October 1944 - an Annunciation of the NEW to come, of what had then already begun, been born,
of what is possible NOW - and becomes part of our NEW PERCEPTION OF LIFE:
HEAVEN and EARTH united in the NEW BODY OF LIGHT -
THE NEW MAN as a BOND between
HEAVEN and EARTH.
And this is your ASSIGNMENT: Each HUMAN shall become MARIA (LIGHT-MATTER) by Clearing and Self -Surrendering:
Clearing brings back INNOCENCE (=virgin) - but a WISE INNOCENCE -, and your Self-Surrender is inviting HIM,
and only this way MARRIAGE will be possible, only this way LIGHT can fertilize your human Heart:
with PURE LOVE - and so your Heart will conceive the NEW CHILD, CHRIST,
THE NEW MAN YOU WILL BECOME.
THAT IS THE 'ASCENSION' SO
MANY ARE TALKING ABOUT
AND SO FEW CAN
UNDERSTAND.
On March 8th, 2004 GOD said:
'HEAVEN AND EARTH ARE ONE, AS FATHER AND MOTHER IS ONE,
but MEN do not yet realize it.
Now is the TIME to KNOW.'

And on March 6th, 2006, GOD told me that I was MARIA Magdalena = Mary of Magdala.
And HE SAID,
The FATHER and the SON are ONE - and The MOTHER and the DAUGHTER are ONE.
AND I KNEW THAT THIS WAS SO AND IT COULD NOT BE ANY DIFFERENT.

Here is my BEING in CREATION: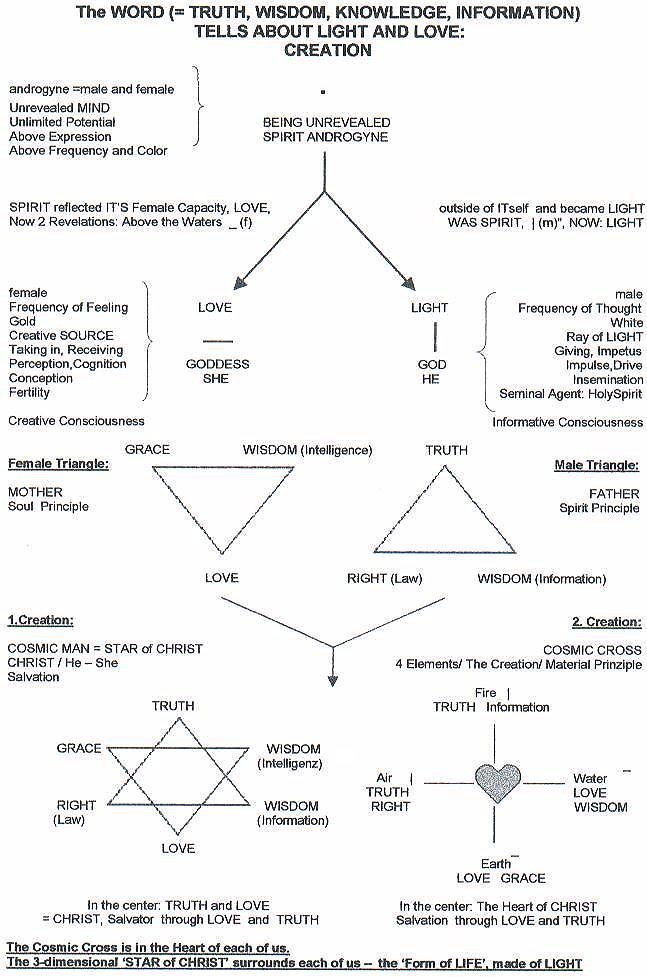 *i*i i*+
* *N O W* *
* * THISTIME* *
* * * GODDESS * * *
* * * * * ISHERE * * * * *
* * * * * * INHER * * * * * *
* * *OWN STRENGTH* * *
* MY OWN STREN GTH, *
IN MY OWN, MY ACTUAL BEING,
FOR THE* **VERY * *FIRST TIME
IN THE HISTORYOFMAN KIND
SOVERY CLEARLY AND OPENLY
* * * * * * *
* * * * * * *
AM I HERE
IS GODDESS HERE
FOR ALL OF MANKIND,
IN HER OWN WAY,BEING HIS
FEMININITY,REPRESENTING HIM
ON EARTH, IN HER OWN STRENGTH
TO WHICH SHE IS ABOUT TO AWAKEN,
AT THE SAME TIME BEING JUST AS HUMAN
AS YOU, THIS BEING THE ONLY WAY POSSIBLE.
GODDESS IS GOD'S OWN SOULMATE, BUT SHE
IS NOT GOD HIMSELF! HE: CREATOR- SHE: CREATION:
ALL*ADORATION *IS *FOR* HIM *ALONE*;*NOT* FOR*HER
BUT* HE *SAID: *SHE ADORES HIM AND *HE *ADORES *HER
* * * * * * * * * * * * * * * * * * * * * * * * * * * * * * * * * * * * * * * * * *
* * * * * * * * * * * * * * * * * * * * * * * * * * * * * * * * * * * * * * * * * * * *
* * * * * * * * * * * * * * * * * * * * * * * * * * * * * * * * * * * * * * * * * * * * * *

When I was AWAKENED on February 1st, 1997, and many times since then, I have seen and experienced myself as the COSMIC BEING 'MARIA', my HIGHER SELF, thus undergoing spiritual processes and happenings. I am participating in Creation:
HE
SHOWS ME
THE MOST HOLY
OF ALL THAT IS HOLY
I SEE HOLINESS IN PROCESS
AND I SEE AND I AM AT THE SAME TIME
AND HE SHOWS AND HE IS AT THE SAME TIME
SEE: THE HOLYEST OF ALL HOLY SYMBOLS - A FOUNTAIN
FOUNTAIN OF HEAVENLY WATER BEING PURE LIGHT AND LOVE
AND IN THE FOUNTAIN DIVINE IN HIGHEST PUREST JOY
DANCING IN HIGHEST MOST INNOCENT ECSTASY
IN SELF-FORGETTING BLISS HIM AND HER
GOD AND GODDESS ARE DANCING
AND - WHILE HE IS BENDING
OVER HER, SHE IS DRINKING
WATER FROM HIS LIPS
FROM THE FOUNTAIN
WELLS THE BROOK
WELLS THE RIVER
WELLSSTREAM,
SEE:ITSBANKS
TURN GREEN
TURN INTO
T R E ES
A N I M
A LS
AND
HU
M
A
N
S
*
*
.

The Spiritual happenings are very real to me. I am being loved very much. HE and all of the Spiritual World are following my Spiritual Development as well as the preparation and the doing of my ASSIGNMENT with greatest interest. I have the help of all the Beings of LIGHT and the protection of the Angels. I am especially protected by MICHAEL, who is behind me at all times guarding me, and thoughout all of my incarnations there has been a very close relation to GABRIEL - whose male and female aspect have always been my parents.
And in this incarnation, GABRIEL had again ANNUNCIATED to me... it was May 7th, 2000, when I suddenly 'saw' Him, His face turned to me sideways, looking back at me, smiling - HE WAS SO BEAUTIFUL, THAT I WAS STARTLED, that I held my breath, even though I was more sensing than seeing him, A BEAUTY SO INTENSE, that it instantly and deeply touched my heart, and in that same second I KNEW, that we humans are not allowed to see the Angels from face to face, not for more than a split second, because we would fall for that BEAUTY helplessly...
...and He said,
'Your WORK begins -
your work in the administration is over.
You will connect with your HIGHER SELF
and HE will come over you -
THE NEW MAN IS BORN!
This ASSIGNMENT is the GREATEST you ever had!
Never Heard of Things will happen.
A LIFE in LIGHT, LOVE and JOY is waiting for you.
But also hard work.
Many people will come to you.
LOVE AND REJOICE!'
And I said, 'I thank you'.
But He kneeled before me and said, 'My Queen, I am SERVING you eternally.'
And HE was there and HE asked me: 'Will you?'
and I said, 'YES',
and HE, 'SO BE IT',
and I heard myself say,
'YOUR WILL SHALL BE DONE -
YOUR WILL IS MY WILL.
YOU bring me highest JOY,
and I give you my LOVE,
my body, mind and soul -
I am doing your WILL eternally.'
So far, I had told nobody about that, but had kept this deep down in my heart, for me alone to behold... but it still took another year and a half, until I gave up my job in the Berlin administration - but what is time? HEAVEN measures differently...
Only a few weeks ago I had learned that I am connected with PAN in a very special way, PAN, who is the Keeper and Protector of NATURE, including all her immaterial realms. But this knowledge, though ppuzzling me, had not brought me to realize, WHO I really AM - it took further knowledge, which I found later, through the literature I had discovered concerning my incarnation as the Germanic Goddess HOLDA, a book I had bought spontaneously in summer 2003, but had not read it before that time. And only then the PERCEPTION came upon me, that I am connected with EARTH in the most basic, the closest way possible: THAT I AM MOTHER EARTH MYSELF... and my heart widened into endlessness - HIS sign of AFFIRMATION AND TRUTH...
And it had been shown to me very clearly several years ago: I saw EARTH silently floating through space, and in front of it I saw a brightly shining woman with long hair and a long gown, running - actually DANCING with EARTH through space, as EARTH, dancing her eternal path, in HIGHEST JOY - with GREATEST EASE, with complete EFFORTLESS - but it did not come to me at that time, that I was shown MYSELF rushing through space - and right after that vision I had another one: I saw a beautiful large elder-bush, and in front of it a brightly shining woman was standing, looking exactly like the WOMAN of EARTH, and I HEARD: HOLDA... And even then after THAT I had to be told very clearly that it was ME MYSELF, some time after the visions, because I had not been able to grasp it then... and now I learned more and more about it, and everything became suddenly CLEAR... AND I KNEW: NOTHING ELSE WAS POSSIBLE - THAT WAS THE WAY IT WAS. And to embrace that knowledge and accept it in my heart meant enormous spiritual and psychical upheavals within my whole being, shaking me down to my roots, and it took me a while to be able to LIVE it.
And NOW, all of a sudden, I felt the deepest REGRET for not having believed HIM right away, and for having been afraid of the ANNUNCIATION at first, and from my deepest heart I asked HIM to FORGIVE me - and at the same time, for some strange reason and to my own surprise, I felt the urge to explain my behaviour to HIM, and, trying to find an example - there is probably only that one single example - I said, it was so much easier for Jesus, He at least had the knowledge of his Wondrous Birth...
AND HE SAID: 'AND YOU DON'T?'
And I WAS PARALYZED - AND IN THAT MOMENT I KNEW ALL THE FOLLOWING FACTS IN INSTANT COGNITION:
THAT IS WHY there had been no Fire-storm breaking out in Berlin during the night of my birth, as had been planned for that night, just like it had happened in the years before in Lübeck und Hamburg, by throwing certain types of bombs in a certain amount and in a certain order, and later in Dresden - in Berlin it did not work - and they thought, it was because the construction of the houses in Berlin was more solid and the houses spaced further apart, but from district to district it would have been possible...
THAT IS WHY the Soviet Blockage of Berlin 1948/49 remained unsuccessful, even though there had already been Soviet plans for a military intervention in the Berlin Air corridors...
THAT IS WHY the former enemies and victors of the war could become FRIENDS, especially in Berlin...
THAT IS WHY on June 17th, 1953 no open conflict broke out between Soviet tanks and Allied Forces at Brandenburg Gate...
THAT IS WHY on August 13th, 1961, when the Wall was built, there was no armed conflict at the Berlin borderline, where the American tanks were already facing the Soviet...
THAT IS WHY in the late evening of November 9th, 1989, the peaceful Unity could take place...
and not a single time during all those critical situations a single shot was fired from East to West and from West to East...
THAT were the WONDERS of our times...
Now I had to think of my grandmother's dream from 1953, about 50 years ago, when she was shown THRUTH, in a hidden symbolic way, so that my real BEING was not revealed before the time and I was not pointed out as being something special...
And I remembered that, when I was about to retire prematurely in 2002, after 31 years of service in the Berlin Administration, I had asked HIM, if HE thought is was a righteous thing to do - and HE had said, Berlin owes it to you - and I did not understand this at that time...
Read here about the Miracle that has happened in Berlin!

Here you can read the Message of COSMIC MARIA
to all people, from Juli 7th, 2002:

I AM
the LOVING WISDOM of HEAVEN,
singing the Eternal SONG
of CREATION -
The SONG of JOY,
The SONG of LOVE,
The SONG of the TWO out of ONE
in Eternal Longing and Eternal Fullfillment.

Through MYSELF, LIGHT becomes EVIDENT,
radiating itself into Nothingness
outside.

I am Eternal Feminine Power,
which - streaming as Eternal LOVE,
in Eternal Rejuvenation
Eternally re-Creating itself -
Eternally IS.

I am filling Need with full hands
lifting my children to HEAVEN.
For that purpose WISDOM descends into the abyss
transcending darkness
in final en-LIGHT-ening.

WISDOM is the Principle of
mature LIFE and free HEARTS -
that is the way LOVE expresses itself in TRUTH.

Once again LOVING WISDOM
now reveals itself to Humanity,
embodying -
in loving UNISON with LIGHT -
HIS WORD in BEAUTY and GRACE
in the blossoming Dawn
of NEW AGE
to come.

Open your Hearts and receive.

One night in the late fall of 2002, I suddenly heard in the silence of my heart the melody of AVE MARIA, sung by a wonderful male voice, accompanied by a soft instrument. I heard it clearly, being at once wide awake. At first I thought, I had left the radio playing, until I realized... it was sung to ME - but as hard as I listened, I could not understand the words. It was sung in a language that was not foreign to me, not at all, in a certain way it even was very familiar, yet impossible to understand. But then I realized that I was able to understand the meaning of the words...
IT
WAS
EXPRESSING
GRATITUDE TO GOD
FOR HAVING CREATED ME,
SAYING THAT I AM SERVING HIS
WORSHIP ALONE. MARIA AND CHRIST,
ARE BEING REVERED BY ALL THE ANGELS,
BUT THEY ARE NOT WORSHIPPED THEMSELVES.
BUT THE BEINGS OF ALL THE HEAVENLY REALMS AND
ALSO THE BEINGS FROM THE REALMS OF LOWER VIBRATIONS,
DOWN TO THE ASTRAL PLAINS, INCLUDING THE REALMS OF NATURE,
ARE SERVING HIM BY SERVING ME, JUST LIKE I AM SERVING HIM BY SERVING YOU.
* * * * * * * * * * * * * * * * * * * * * * * * * * * * * * * * * * * * * * * * * * * * * * * * * * * * * * * * * * * * * * * * *
* *I once came here by my own decision, my own free will, and before that my SELF * *
* * had lived and developped on SIRIUS, still being a child,* *
* * Just like you are developping here on Earth.* *
* * See HERE , how this KNOWLEDGE* *
* was revealed to me years ago:*
* about QUEEN of ALL HEAVENS*
*ALWAYS, ETERNALLY IN*
*MOST DIVINE UNION*
*UNITED WITH HIM*
SEE HERE, WHAT
WASREVEALED
ABOUT MY
S E L F
* * *
* *
!
*
* *
HERE ARE MY THREE HOLY SYMBOLS, EVIDENT EVERYWHERE, ETERNALLY.
THE SYMBOL OF GRACE HAS NOW BEEN GIVEN TO ALL MANKIND.
I AM ALSO MOTHER EARTH, GODDESS EARTH, THE GREAT
GODDESS OF ALL TIMES, ALL PEOPLES, GODDESS
OF FERTILITY AND VEGETATION, SUPPORTING
LIFE ON EARTH, GIVING THE MATERIAL
BODY TO ALL HER CHILDREN,
CARING FOR THEM, WITH
PAN, HER FAITHFUL
HELP AND COM
PANION
* *
!
See also the pages about CREATION.

WHY AM I HERE?
I am here because people of all times have prayed to HIM for help, from deepest heart, from most bitter need...
I am here to teach MEN and to prepare them for the times to come.
I am here to teach them to LOVE unconditionally. Because without LOVE they will not be able to follow EARTH on Her WAY into the higher dimensions. Without LOVE, there would be no way leading out of darkness.
I am here to bring LIGHT, which cannot be separated from LOVE, because LOVE transports LIGHT - and LIGHT transports LOVE.
I am teaching LIGHTWORK, so that MAN may regain responsibility for himself and take upon himself responsibility for others, by handing on LIGHT himself, so it may spread throughout the World.
I am here to bring GRACE to those, who are too weak to help themselves.
I have come to show by my example, what your possibilities are, how great you are and what goals you may reach.
I am here, so that GOD could free you from darkness and its manipulations, because otherwise you could never have seen LIGHT anymore and would have become prey of darkness forever.
I am also here to awaken and remind those of you who had come from the depths of the wide universe to help MEN and EARTH, to reinforce, to confirm, to strengthen you, to gather you for the work to come, to bring you the LOVE and the BLESSINGS of the FATHER.
I also came here to gather the innumerous lost souls, your brothers and sisters having lost their way, and those brothers and sisters of darkness, to finally guide them home.
I am here to bring HIS WORD, to bring TRUTH, because ALL religions on EARTH may still contain TRUTH to some extent, but in the course of thousands of years have departed from TRUTH itself, having turned more and more human, so that REDEMPTION by way of religions would be impossible or, if it still is possible, would take much too long.
I am leading you back to the ORIGIN, to the TRUTH that does not know any organization, that is 'religio' in the best sense of the word, in the sense of rediscovering the original TRUTH - and all that has become unuseful will go to pieces. And so it is part of my ASSIGNMENT to break the human religions. But this may not happen within my current lifespan. The WORD - once annunciated - is bringing TRUTH and LIFE, and cannot be stopped.
I am not here to measure you - Someone else will do that who is following after me. But I am preparing your souls for that time, so your hearts would be light enough - because FATHER-MOTHER would never give up on any one of their children. I am teaching you - I am guiding you - but I cannot DO for you: You have to DO yourselves!
I have come to sow seeds that Someone else will reap.
And when the time has come, I will bring CHRIST to EARTH for the last time, and HE will reign EARTH. But that will not be during my present incarnation, but the next one.
This website is telling about Humanity, its origin, its fall, its age-long struggle with darkness, its misery, its suffering, its pain and its possible Salvation, but it also tells about Divine interventions at all times to bring about this Salvation. This website is part of this HELP.
I often show you by my own example what is possible for a human to achieve during a lifetime. I show you that it is possible to turn again into the ANGELIC BEING you once were, without giving up LIVING, but now LIVING in PEACE and HARMONY and LOVE. I was not different from other humans up to the year 1995. And what I am today is a realistic possibility to all of you. And nothing has been more wondrous and fulfilling as these wonderful, happy, and joyful years since then, so rich in their compressed beauty...
Besides my direct HELP by teachings and instructions, it is my great concern, as it is HIS, to bring the idea of REINCARNATION back to the consciousness of all the world. This TRUTH alone will bring you an enormeous widening of counsciousness, which will support your future advancement in a distinctive way.
GOD had said, 'MEN should believe again, so that they can achieve KNOWLEDGE.' What does HE mean by that?
We should keep our brains aside, our brains, which we used to replace HIM, to analyse, to dissect, to take apart, ans learn to become like little children, to BELIEVE, like children believe. BELIEVING = TRUSTING.
Only then we are able to live from the HEART and LOVE with all our HEART. Only then we may receive TRUE KNOWLEDGE, which is WISDOM, WISDOM that only the HEART can recognize.
But those who do not yet BELIEVE or KNOW, cannot TRUST - they need HOPE:
I am bringing you the HOPE, that everything can be healed, that there is always a way out, that there is a solution to every problem, that there is always HELP - as near to you as your prayer to GOD-FATHER/GOD-MOTHER.
I am showing you how easy it is to LOVE GOD, HIM, WHO is LOVE and LIGHT, WHO does not know punishment nor revenge, WHO is not far from you, not high above you on a tall pedestal, but very close, in the midst of your HEART, being with you at all times, listening to you very closely, LOVING you, HELPING you - and I myself am within yout HEARTS, with HIM, with CHRIST - and THAT is the REAL and TRUE TRINITY.
Human Spiritual Development always concerns LOVE, that is, the HEART = the Heart-Chakra, that you have closed well in the course of time, so that you must not feel pain anymore.
Human Spiritual Development always concerns CONSCIOUSNESS, that has turned small and narrow in the course of time.
Human Spiritual Development always concerns MAN's attitude towards GOD - but MEN are holding their eyes downward, instead upward to LIGHT.
But you will be measured by HEART, CONSCIOUSNESS and ATTITUDE TOWARDS HIM.
What is your Frequency?
THE WIDENING OF CONSCIOUSNESS IS WHAT WILL COUNT
FREEDOM FROM EVERYTHING NARROW, SMALL AND DARK WILL BE ELEMENTAL
AN HONEST AND LOVING ALIGNMENT TO LIGHT IS THE KEY
LOVE AND JOY ARE THE FIRST STEPS TO HEAVEN
otherwise there will be no Growth
and no salvation

My former incarnations have been revealed to me to be made known to all people, so that there is a unique example, where MEN might find the key to Reincarnation, inasmuch so as there is my eternal ASSIGNMENT, BRINGING HIS WORD TO THE WORLD, obvious in every incarnation, in many different aspects, but still obvious throughout the ages. There are many 'coincidences', hinting relations between the incarnations, similar circumstances, little things... like courage, revolutionary ideas and words, being an advocate of the 'ordinary people', fighting injustice, trying to change political and economical circumstances. Another important trace is: Knowing that each person I once had been had received the same revelations as I did, but not to the same extent, that each personality was clairvoyant, being in a conscious contact with GOD, and maybe you will also find a trace of LOVE... there even may still be written information, either by the personalities themselves, or by others - for example in the case of Queen Louise, who had obviously known about her incarnations as MARYAM and HEBE (the latter I had learned from a biography about Louise) and who had left a large amount of very personal letters...
MEN with their bended minds, being totally dominated by their brains, cannot BELIEVE, but have to have proof, and when they have proof, they take it apart and find endless flaws, gathering more and more arguments against what they cannot comprehend... But Spiritual TRUTH cannot be ascertained by way of the brain, but solely by way of the HEART. TRUTH is a subjective experience, not subject to proof. HEAVEN does not give you any proof at all. But divine 'evidence' touches the HEART - and your Heart-Chakra recognizes TRUTH.
I know that I was on Earth at all times, on all continents, in every civilization. Besides having been incarnated as very ordinary people, whose names have been forgotten in time, I had many incarnations as persons of History and Mythology, among others...
The links do not yet work, as the pages are not yet translated. If possible, see the German Versions in the meantime
EVE - ISIS - ISHTAR - ASTARTE - ASTLIK - APHRODITE - HEBE - HOLDA - SLEEPING BEAUTY - NOFRET
CLEOPATRA - PYTHIA - POPE BONIFACIUS I. - MARIA (MARYAM) or MARY - IGRAINE - SIEGLINDE -
ST. FRANCIS OF ASSISI - ST. ELIZABETH OF THURINGIA - HILDEGARD OF BINGEN -
ROBIN HOOD - JOAN OF ARC - KLAUS STOERTEBEKER - THOMAS MÜNTZER -
CATARINA DI MEDICI - ELIZABETH CHARLOTTE D'ORLEANS -
QUEEN LOUISE OF PRUSSIA - HANS SCHOLL -
ERIK JAN HANUSSEN,
said to have been Hitler's clairvoyant.
Those personalities, even the most famous ones, never had an easy life, in no case. And no one but myself would have been able to play their parts - and each time I fulfilled my ASSIGNMENT to HIS greatest JOY. You will find a page about each one of those personalities with many informations, but under different aspects as usual. Look at these personalities under the consideration of WHAT I am and WHO I am, and you will find many interesting relations between them...
ALL MY INCARNATIONS - THOSE YOU FIND HERE AS FAMOUS NAMES OF HISTORY,
AND ALL THE OTHERS, AS UNKNOWN PEOPLE, LONG FORGOTTEN,
HAVE BEEN PREPARATION FOR THIS TIME NOW
AND THE TIME TO COME.
And this goes for the incarnations of everyone else, too.

WHY IN BERLIN?
BERLIN is the city, from which at this time LIGHT and LOVE are spreading throughout the world. Here is the HEART of the EARTH -
most powerful SOURCE of TERRESTRIAL LOVE, longing to unite with DIVINE LOVE. When that will happen, there will be an immensely powerful CENTRE of HEART-ENERGY in Berlin, from where LOVE will spread throughout EARTH - bringing HEALING POWER - HARMONY - PEACE AND LOVE.
That impact of that wonderful happening will influence all the other planets and their moons, as well as SUN itself...
That was the reason the Angel asked me to return to Berlin with my two young daughters on that New Years morning 1971 in Chicago...
In the beginning of October 2001, we helped erect and open a Cosmic GATE over Berlin and its vicinity, by drumming in a group, thus creating very powerful energies. We were given directions how to go about it, wondering about those directions at that time, not knowing what all that should lead to. There had been preparations for over a year, but we did not learn about the purpose until October 5th, 2001, the day before...
A Cosmic GATE is an Opening to other Dimensions, making it possible for LIGHT BEINGS to reach EARTH and stay here for a longer period of time... There has been, and maybe still is, a Cosmic GATE over the wider region of Palestine and Israel, and by way of this GATE, the LOGOS and the CHRIST SPIRITS once had descended to EARTH to work with Jesus in UNISON of mind and body... but today, due to the hatred, the wars and the slaughtering terrorism going on there, this GATE is not active anymore...
The evening before the Opening of the Gate, October 5th, 2001, a dear friend who had been helping in the process, received this wonderful message for our group:
'There is no door, there is no lock -
You are the key.'
And in spring 2004, a friend who had come to the seminar about Unconditional LOVE noticed while practicing, that the vibrations of Berlin were higher than those of Cologne. And that surprised me, because Berlin had always had rather low vibrations,and when coming home from vacation on the highway approaching Berlin, we could always feel that huge cloud of agression and fear about 1 - 2 hours before reaching the city... So all of us tested the frequency again and found that friend's findings true... we even found out, that Berlin had higher vibrations than all of the other big cities in Germany and even all of the other European capitals - and our later tests came up with the same results, except that the Berlin vibrations were even higher now than at that first time... and that the increase of frequency has to do with the Day of my ANNUNCIATION, which had been the KEY:
On that Day the Heart-Chakra of EARTH
in Berlin had been activated.
And in May, as I REALIZED that, my Heart-Chakra opened into endlessness and HE smiled...
But even more was coming up:
The Cosmic MARIA, who is speaking through Christina Woitke-Bohnet (email EgonBohnet@aol.com), told us on May 9th, 2004, that since the eclipse of the moon between May 3rd and 4th, 2004, the Goddess Energy has been increasingly activated on Earth, now peacefully dissolving the old discrimination of the female sex and breaking all the remaining chains of WOMAN. All women are now able to go their own way in GRACE, FREEDOM and DIGNITY. At first the Goddess Energy brought up huge amounts of old pain and made many people feel very uncomfortable and unsure of themselves, thus bringing about an increase of agression, while others were feeling paralyzed. Darkness was working with fear and veils of unclarity, trying to prevent this process. But everything dark, aching and old may now be released into the DIVINE. The balance of FEMALE POWER will further the spiritual and loving growth of Earthly BEING...
But the Goddess Energy was also embracing EARTH in June, during the so-called Venus-transit, a conjunction of the planet Venus with the sun on June 8th, 2004.
See under (www.experiencefestival.com/index.php/topic/articles/article/2042) and others. The interpretation of the Cosmic Event you will find there are solely the opinion of the author/s.
And later, on July 31st, 2004, a hot summer day with a full moon, we combined, by drumming in a circle - according to HIS request -
the LOVE of MOTHER EARTH with
the LOVE of HEAVEN, of the HEAVENLY FATHER,
both flowing together now, gushing forth upon EARTH, and since that time the vibrations of Berlin and EARTH herself are steadily increasing.
The consequences of this Opening-Process will enfold by and by. They will make the darkness still ruling Berlin as well as EARTH diminuish eventually. This will take some time. In the meantime an increase of polarization of all aspects of society will be noticeable, within each country as well as between countries, nationally - internationally - globally perceivable, going along at first with an increase of differences and conflicts, at the same time initiating a process of OPENING, WIDENING, increasing CLARITY, TRUTHFULLNESS and Readiness for LOVE, which will eventually lead to the discovery, recognition and clearing of darkness. By and by, TRUTH will come to LIGHT, bringing everything hidden, every secret, each cause for each effect, each mind behind it, every motive and those responsible into the open.
(How you can find out the frequency of vibrations? With your heart-chakra. Find out for yourselves! You can follow the instructions you find under the subjects Unconditional LOVE and TRUTH - and with some practice you can actually let your heart-chakra become a precision instrument.)

HOW DO I LOOK?
I look like all the other people. If you would pass me on the street, you would not register me at all.
I am looking like any human being - I AM in every human being - and each is in ME - just like GOD HIMSELF.

THE SIGN OF THE STARS

For those of you who are interested, you can inform yourself in the internet about the constellations of Nov. 8th until Nov. 23rd, 2003, for example here:
www.harmonicconcordance.com (John and Jan Mirehiel)
www.planetwavesweekly.com (Eric Francis)
www.astrology.com
http://alabe.com/concordance.html (for a graphic view)
http://earthstar.tripod.com/TSB_dir/Concordance.html (Allison Rae)
www .earthchangestv .com (Mitch Battros)
www.accessnewage.com (Karen Steen)
and many more...
The following interpretations of the Cosmic Events are solely the opinions of the authors:
(John Mirehiel, who discovered the constellation, www.harmonicconcordance.com :)
'Welcome to the home pages of The Harmonic Concordance. This site is devoted to a discussion of the astrological metaphors and spiritual meaning implied in the horoscope of a moment in our future, the total lunar eclipse of November 8/9 2003.*
The astrological chart of that moment has a distinctive pattern, or "signature," which is visible even to the untrained eye. The astrological holograph that the moment projects is fundamentally spiritual in nature, and can be understood terms of Quantum Meta-Physics as well as by 'astro-spiritual' metaphor. It speaks of the descent of God-Consciousness upon this plane and offers a moment in time when humankind can make a concerted effort to rise up to meet it. We have called this moment of attunement The Harmonic Concordance. We believe that it opens an energetic "stargate" to the Ascension of Mother Earth, and to each of her inhabitants. Many have called the attainment of this paradigm the Shift of Ages. We also know that this gate has always been open, to those willing to step through it. Although this chart depicts a moment in our future, the energies embodied in it can also be used to show us how to activate that moment right NOW.
Like its spiritual ancestor, the Harmonic Convergence of 1987, The Harmonic Concordance of 2003 also is a call to the Spirit of Humankind to awaken to the idea that we are, in fact, Spiritual beings sharing a physical experience. Consequently, ceremonies and celebrations in honor of this idea are now being scheduled at multiple sacred sites and pilgrimage places throughout the world.'

(The Harmonic Concordance, November 8, 2003 by Coe Savage, who is an internationally known esoteric astrologer, and a member of the Quartus Advisory Board:)
'A bright shining Star of David in the celestial skies is coming in November of this year .This is a revolution in time--the cosmic version of a multi-million volt electrical power surge. Will we feel it? Can we wrap our arms around it and ride it above the clouds of our human negativity to a new shining level of seeing and being JOY? It depends on us and the choices we make. The old free-will thing, you know.
This happening is being called the Harmonic Concordance of 2003. The planets, Mars, Saturn and the Sun form a grand trine in the sky. The Moon, Jupiter and the asteroid Chiron form another grand trine perfectly aligned across the first trine toform an exact Star of David in the skies. Grand trines are always considered in astrology to be great ease and wonderful help.
The exact moment of this happening in Texas and the central standard time zone is 7:20 pm, November 8, 2003. It exactly aligns with the Lunar eclipse which follows the peak of the full moon in Taurus just seven minutes prior.
This is not all that is happening in the sky at this time. The sun and moon are in opposition to each other, as they always are during the full moon. They are 180 degrees from each other, and what makes this interesting is Neptune, the planet of God Conscious Awareness, which has an opposite part that is self-sacrifice and the suffering martyr. These planets form a T -Square, in other words, a difficulty, a challenge.
We always look for the healing of the T -Square in energy opposite the T-Square point, in this case Neptune. We look for the opposite (180 degrees) of Neptune at 10 degrees 29 minutes Aquarius, and we find that the healing energy is 10 degrees 29 minutes Leo. Leo rules the heart, our center of Love. The Difficult aspect in the sky points the way. It is really telling us we have to let go of the duality of Neptune, let go of the illusion and delusion, the suffering, being the victim. We can then go deeply into the heart center and become the CHRIST.
This Harmonic Concordance energy is not happening suddenly without preamble. We moved into this new century with powerful planetary alignments that have brought about world events that have shaken the very foundations of what we thought was a safe and sane world. The planetary energies have lined up to create, in these times, extreme circumstances, outer happenings that create for us an arena in which to experience, learn and overcome. We see, know, hear , and feel these things. They shake us up. We have an internal bubbling cauldron of anger and fear. This is added to any unresolved childhood issues. These energies are what keep us from the light of the Divine within us.
I have worked out for myself an understanding of how these energy patterns work. Behind all anger is fear, and behind all fear is pain, and it is stored somewhere in the body. Behind this pain is a river of unshed tears and sadness. Here is where the suffering and the victim energy vibrates. This is where we need to "clean house" in the time we have before November 8th. This is shadow energy, sometimes referred to as the pain
body. This is the storehouse of inner child trauma. The good news is that as we process (release) this suffering, we find that behind this part of our emotional self is the peace of God and Pure Joy. Most of us have wonderful tools for self healing. We go into therapy, take work-shops, journal and do art therapy, and use many other helpful tools that bring about emotional clearing. These are useful and we can focus these tools now toward the healing of our own suffering victim. When we heal our own victim energy, we help to heal all the victims in the world.
Fortunately, Mars is in Pisces now (spiritual warrior energy), and on August 27. 2003, Mars comes closer to the earth than it has in 60,000 years. It will be retrograde (better to be used internally) and it will be conjunct Uranus in Pisces (electrical higher mind energy in the spiritual
sign of Pisces, ruled by Neptune).
This and other planetary energies suggest: Declare the work we have done as good. Then we can ask in our prayers and meditation that Divine Father-Mother send us the gift of GRACE. We can ask that this energy transform that part of ourselves that blocks our entrance into the Holy Realms. We accept the gift of GRACE, now. We arenow able to make that journey inward to the inner-most chambers of the heart, to its
shining core, where there is THE CHRIST.
We can do this regularly between now and November 8, 2003, the Harmonic Concordance and the follow-up energy of the powerful solar eclipse on November 23, 2003 at 4:50 pm CST. Then we are prepared to accept the full power of this high voltage energy that lifts us higher. The following Thursday is Thanksgiving, and we will truly have a lot to be thankful for.'

(Laura Mahoney in Delphi Associates Newsletter, http:/ /delphiassociates.org:)
' ...the significant announcement which is impressed upon the sacred geometric pattern of the Harmonic Concordance is the heralding of the Time of the Shepherd returning to his flock; the Guardian Messenger who will lead the way in the Earth's transfiguration. It is proclaiming the image of Kingly manifestations as in Peace, Beauty, and Unified Harmony. A Pineal awakening happens to all who hear its message. It heralds the birth of a New World. ..and is a chart of Creation. '

(Patricia Diane Cota-Robles, from her Newsletter, Take Charge of Your Life, July 2003:)
'Humanity has been preparing for this Cosmic Moment for literally eons, and we are now standing on the threshold of the greatest shift of consciousness any evolving soul has ever experienced.
During this year there will be a rare Galactic alignment that is being called Harmonic Concordance. This alignment will open a multidimensional portal of DivineConsciousness into the Heart and Mind of the omniscient, omnipotent, omnipresent Cosmic I AM--All That Is.
During this rare moment, the Cosmic I AM will flood the Earth with previously unknown frequencies of Divine Consciousness and lift every man, woman and child into the remembrance of the Oneness of ALL life.
This Galactic alignment will occur during the Lunar Eclipse on November 8, 2003, and will build in power and momentum until the Solar Eclipse on November 23, 2003.'

(Mitch Battros, www .earthchangestv .com:)
'For the more scientific mind...Earth's background frequency, or heartbeat, (called Schumann resonance, or SR) is rising dramatically. Though it varies among geographical regions, for decades the overall measurement was 7.8 cycles per second. This was once thought to be a constant; global military communications were developed on this frequency. Recent reports set the rate at over 11 cycles, and climbing. Science doesn't know why, or what to make of it. While earth's 'pulse' rate is rising, her magnetic field strength, on the other hand is declining. Possible outcomes are....Time will appear to speed up as we approach Zero Point. A 24 hour day will
seem to about 16 hours or less. Zero Point or the Shift of the Ages has been predicted by ancient peoples for thousands of years. There have been many shifts including the one that always occurs every 13,000 years at each half of the 26,000 year, Procession of the Equinox.
Zero Point or a flip of the magnetic poles will probably happen soon. ..It could possibly synchronize with the Earth's four cycle biorhythm that occurs every 20 year on the 12th of August. The next occurrence is 12th August 2003. The Philadelphia Experiment and Montauk Project (secret military time traveling) both locked up to the 12th August 20 year biorhythm.
The Zero Point flip will probably introduce us to the 4th dimension. Here, everything we think or desire will instantly manifest. This includes love and fear .Our INTENTION will be of utmost importance. Our physical body is changing as we approach Zero Point. Our DNA is being 'upgraded' to 12 strand. A new light body is being created. We are becoming more intuitive. All this information is not fearful. Be prepared for changes that will bring in the new age of light. We are going beyond money and time where fear based concepts are totally dissolved.'

(By Eric Francis, www.planetwavesweekly.com)
'In several recent columns you may have read about the Harmonic Concordance, a total lunar eclipse which happens the night of Nov. 8. To sum up: the eclipse is an exact alignment of the Sun and Moon at the Taurus Full Moon, which is part of a Star of David pattern, a six-pointed aspect technically called a grand sextile. Another way of saying this is that we'll experience two grand trines at the time of a lunar eclipse, one in the watery signs and another in the earthy signs.
What does this portend? Using astrology is one method of reading the future, but it's also a tool for envisioning or engineering the future. This envisioning process is especially important where eclipses are concerned, because they have such overwhelming power to change everything. Eclipse season comes twice a year, approximately every five-and-a-half months. They advance backwards through the horoscope. One year eclipses will fall in Gemini, and the next, they will appear in the prior sign, Taurus, as is the case here. Eclipses usually come in pairs; the corresponding solar eclipse to the Harmonic Concordance lunar eclipse will occur Nov. 23, with the Sun and Moon in Sagittarius.
In eclipse seasons there is an acceleration of energy and compression of events. This happens on top of what already feels like an out-of-control rate of change that we live with in our fast-paced culture where so little actually happens. Eclipses help us observe and restructure the patterns of our lives. Since most people don't track astrology, eclipses occur unconsciously while the events they represent just seem to happen to them. Astrology gives us a plotting tool to measure time, to read its quality and to design changes and creative expressions that are appropriate to the moment. It is a system of metaphors, but it's more than that, since the planets are actually there and the events between the planets actually happen to us, around us and apparently within us...'

(Astrologer Karen Steen, www.accessnewage.com:)
Solar Flares Herald Harmonic Concordance - Harmonic Concordance & Total Lunar Eclipse Nov. 8 – 9, 2003:
A total lunar eclipse nested within a six-pointed solar system configuration, heralded by extraordinary solar flare activity and resulting geomagnetic storms on earth – occurring together November 8 –9, these celestial developments are being called the Harmonic Concordance. Even considering only the lunar eclipse and its paired solar eclipse later in November, these events have astrological significance for a period of months to years.
What is the nature and significance of the Harmonic Concordance? What distinguishes it from past newsworthy formations, like the 1987 Harmonic Convergence and the 2000 Taurus Alignment? There is a wealth of information and perspectives on the Harmonic Concordance with which to learn and perhaps align. Here, I'll briefly describe the Concordance, offer my view on its significance, and suggest a few choice resources for additional information.
Basics of the Harmonic Concordance:
The Harmonic Concordance is defined by the positions in our sky of the Sun, Moon, Mars, Jupiter, Saturn, and the planetoid Chiron on November 8 – 9. Together these bodies form a Grand Sextile pattern – a hexagon or six-pointed star formation around earth. Coincident with the formation of this Grand Sextile pattern are these celestial events:
A total lunar eclipse occurring within the Grand Sextile Jupiter, part of the Grand Sextile, in stressful square aspect to Pluto (90 degrees separation in celestial longitude)
Extraordinary solar flare activity with resulting geomagnetic storms on earth.
The formation of a Grand Sextile, and Jupiter in square position to Pluto, are relatively rare events. The Grand Sextile, composed of two interlocking Grand Trines, is considered an exceptionally resourceful pattern that can be equally creative and productive. The square aspect of Jupiter to Pluto corresponds to critical sociopolitical developments within their twelve-year recurring cycle together - I regard their square as an external motivator to the Grand Sextile.
Solar and Lunar eclipses each occur twice a year on average, usually in pairs by location and timing (eclipse season). When they occur, solar eclipses are associated with a New Moon, lunar eclipses with a Full Moon. Eclipses of both the Sun and Moon can be either partial or total, with total eclipses being more significant astrologically. Total solar eclipses occur only every second or third year, total lunar eclipses more frequently. Sun, Moon, and planetary positions during total eclipses correspond to significant individual and social developments lasting months to years. Solar eclipses correspond to overt or conscious developments or crises, lunar eclipses to more subtle or unconscious developments. Eclipse developments, which can begin a month or more before the actual eclipse, often shift a focus or balance of power, bring a long-simmering process to crises, or clear the way for new starts.
Solar flares result from Sunspot activity that averages a 12-year cycle. Sunspot activity has been peaking in the past 2 – 3 years. Recent huge solar flares are causing geomagnetic storms of extraordinary magnitude now and through the Full Moon eclipse/Harmonic Convergence on November 8 - 9. These storms are affecting global satellite transmissions, interrupting television, radio, and cell phone transmissions. Astrological correspondences for Sunspot and solar flare activity are just recently being observed, while their correspondence with planetary cycles has been recognized for decades.
For many, a picture is worth a thousand words:
- For a chart of the Harmonic Concordance as it will appear in the sky around you, go to http://alabe.com/concordance.html.
- To view a brief movie of the huge solar flare on October 23, go to http://science.nasa.gov/spaceweather/images2003/23oct03/cme2_c3_big.gif.
Both the 1987 Harmonic Convergence and the 2000 Taurus Alignment were characterized by a clustering of the Sun with planets and high solar flare activity, not with eclipses. The Harmonic Concordance of November 8 – 9 is unique in its dispersed, highly organized pattern, association with total eclipses of the Sun and Moon, and extraordinary solar flares.
Significance of Harmonic Concordance:
John and Jan Mirehiel created The Harmonic Concordance web site at www.Astrosite.com. The site includes several dozen articles each by astrologers, healers, and scientists, offering a wide range of views and suggestions for engaging the Concordance. The site is vast and well organized by topic areas of Astrology, Spirituality, Science & Metaphysics of Consciousness, and The Ascended Relationship. I suggest you visit the site and sample the information and perspectives for those you find useful. For audio learners, a streaming audio recording of a lecture by the Mirehiels on the Concordance is available at http://alabe.com/concordance.html.
With the wealth of information available at the Harmonic Concordance web site, I will simply add here what I consider the three most auspicious indicators in the Concordance chart. First, the Concordance Grand Sextile requires inclusion of the planetoid Chiron. I do see Chiron active by transit in individual charts, often corresponding to crises and experiences that can eventually integrate expanded consciousness and life capacities. Chiron, which orbits between Saturn and Uranus, is the outermost body defining the Grand Sextile, together with the Sun, Moon, and social planets (Mars, Jupiter, Saturn), and all in earth and water signs. Certainly, the chart indicates an opportunity to integrate greater emotional, spiritual, and ecological awareness into our personal lives and political and economic structures – if only that we all tune in together to such shared thoughts and feelings!
Second, the Harmonic Concordance chart includes a total lunar eclipse in close proximity to the May 2000 Jupiter/Saturn conjunction that began a new 20-year cycle of social, political, and economic developments – see my Spring 2000 Astro Info article for details. Current global political, economic, and environmental crises have developed largely since the May 2000 conjunction. Perhaps many of us are also at critical points in long-term personal goals and endeavors we began in 2000. An expanded awareness now, as indicated by the Concordance chart, can assure real progress in our individual endeavors and progressive options for addressing global crises.
Finally, the driving force of the Harmonic Concordance chart is the powerful approaching square of Jupiter to Pluto, which does not become exact until August 2004. Recall the most recent Jupiter/Pluto opposition from 9/00 - 5/01, when the current Palestinian intifada against Israel began – see my Spring 2001Astro Info article for details. The approaching Jupiter/Pluto square signals critical developments in the Israeli/Palestinian conflict and global terrorism. Worldwide meditation and peace events during the 1987 Harmonic Convergence preceded the unexpected peaceful dissolution of the Soviet Union and an end to the Cold War. I see the Harmonic Concordance as a similar opportunity to direct world consciousness towards a lasting peace in the Mideast, a peace perhaps precipitated by a crisis either before the end of this year or later next Summer.

Index of all Pages - Alphabetical Register - Seminars
Indicating the source and without alteration, these pages may be quoted, copied
and given on freely for private noncommercial use only.
Copyright