M A R I A
- M A R Y A M -
PURA MARYAM SOPHYAH
www.puramaryam.de / Berlin, Germany
LIGHTWORK
The Basics of LIGHTWORK (instructions)
Index of all Pages - Alphabetical Register - Seminars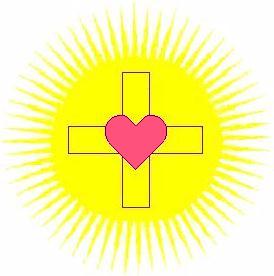 LIGHTWORK is practiced by laying on the hands. This is the basic way of HEALING, and this was given to MEN as HELP during their sojourn on Earth - and with this HELP and UNCONDITIONAL LOVE they could have created a WORLD OF PEACE: When GOD's LIGHT, when your UNCONDITIONAL LOVE are flowing in your HEART, you are able to HEAL everything within and without and live in PERFECT HEALTH, WISDOM and JOY, in a natural LOVING NEARNESS to GOD.

The laying-on of hands has been practiced throughout all ages. It is the original way of HEALING, taught to MANKIND by ANGELS from the DAWN of history on, as an important HELP on their painful path through their EARTH incarnations - and Men actually did not need more: because with the HELP of LIGHT you prevent or HEAL any desease, injury and aggressiveness, live in PEACE and HARMONY, stay close to GOD and live happily ever after...

This basic way of HEALING has always been known in all human cultures - only in the cultures ruled by the "Christian" church it has been eliminated thoroughly - with fire and blood; because HEALING was supposed to be left to the priestsalone - of course, this was a matter of prestige, power and influence.

But even today we spontaneously lay on our hands when something hurts us, and every mother is laying on her hand whereever her little child is feeling pain - that is how deeply the knowledge of HEALING is rooted in our minds - and the mother's LOVE actually takes the child's pain away!

LIGHTWORK and working with UNCONDITIONAL LOVE relate to each other in PERFECT HARMONY. If you wish, you may learn this LOVE, too, and let your own LOVE flow together with the LIGHT of GOD - thus increasing your own vibrational frequency. This also will allow you to attain an amount of POWER and KNOWLEDGE not to be equalled by anything else.
This way - and only this way! - you may reach the highest peaks of development possible to a human being incarnated on Earth.

The form in which LIGHTWORK is given on and practiced goes for WORKING WITH LOVE as well. You may either work with LIGHT alone or work with LOVE alone, but the most beautiful and fulfilling experience of all is working with LIGHT and LOVE at the same time. This is the most potent and beautiful form of energywork altogether.
By introducing the Reiki energy about the middle of the 19th century, GOD brought energywork back to Men worldwide - that is why I consider Reiki to be the forerunner of LIGHTWORK. LIGHTWORK comes from the same source. Therefore, the outer form of Reiki largely corresponds to that of LIGHTWORK - but there similarity ends.

You should work with LIGHT only with the PUREST INTENTION, without thinking of your personal advantage in any way. It is allowed to accept money when treating others with LIGHT, especially if you dedicate yourself to LIGHTWORK and have expenses that have to be met. But you should not ask for fixed prices for treating others - instead let them give an amount of their own estimation. If they have no money, they may also give LOVE to others instead, for example through active HELP at no cost.

But it is much better to show others how to HEAL themselves and ADVANCE with LIGHT.

If you misuse this ENERGY in any way, for example by giving it with selfish intention, it will stop to flow for you, and at the same time you will create karma.

YOU ARE NO HEALERS AND YOU ARE NOT HEALING YOURSELVES EITHER: GOD HEALS YOU - GOD WHO IS LIGHT AND LOVE -AND GOD IS HEALING OTHERS THROUGH YOU! YOU ARE CHANNELS. BY OFFERING YOUR HEARTS TO GOD, YOU ALLOW HIM-HER TO LET THE HEAVENLY LIGHT FLOW THROUGH YOUR HEARTS AND YOUR HANDS, TO GIVE GOD's LIGHT TO YOURSELF AND TO THE WORLD.
HOWEVER, THE LIGHT DOES NOT STOP TO FLOW WHEN YOU TREAT YOURSELVES AND OTHERS TO IT. IT DOES NOT STOP AFTER HAVING FLOWED THROUGH YOUR BODY, BUT CONTINUES TO FLOW, INTO EARTH - AROUND THE EARTH - INTO UNIVERSE. THIS WAY YOU ENABLE THE LIGHT NOT ONLY TO COME TO EARTH BUT TO HELP FAR BEYOND!

What is LIGHT and how does it work?
LIGHT is the POWER of GOD
LIGHT is the carrier of INFORMATION
LIGHT is INTELLIGENCE
LIGHT is CONSCIOUSNESS
LIGHT is PURPOSE and it is purposely aimed
LIGHT is TRANSFORMATION (it is part of the element FIRE)
LIGHT is HARMONY
LIGHT is BALANCE
LIGHT is HEALING
LIGHT is CLEARING
LIGHT is PURIFICATION
LIGHT is OPENING
LIGHT is CHANGE
LIGHT IS REVOLUTION
LIGHT is the SOURCE, the ORIGIN
LIGHT is PURE - TRUE - CLEAR
LIGHT is VISIBLE LOVE (visible to the inner eye) - LOVE is PERCEPTIBLE LOVE. Whenever LIGHT flows, the LOVE of GOD is flowing, too
LIGHT is the NON-POLAR POWER OF CREATION. It is flowing back to the HEART of GOD in a left-turning spiral, carrying us there, too = WITHIN OUR HEART
LIGHT is ELEVATING US ABOVE POLARITY AS WELL

The APPLICATION with LIGHT
In order to treat ourselves with LIGHT in the most perfect way possible, the"APPLICATION" was given to us. For those who have no experience with Reiki, I will give a short introduction into the "APPLICATION WITH LIGHT". This way you can help yourselves and others as well. This APPLICATION can also be used when working with UNCONDITIONAL LOVE.
What is an APPLICATION?
An "APPLICATION" is a holistic self-treatment, during which, by laying-on our hands, the front and back of each of the 7 main chakras are supplied with LIGHT
It is the optimal way of supplying yourself with LIGHT
It is the most beautiful SERVICE TO GOD
It is meditation
It is complete relaxation
It is the most effective holistic PURIFICATION
It is the most effective holistic HEALING
All organs and glands, all bodily functions are stimulated and balanced
All blockages are dissolved step by step
All unprocessed impressions and traumata are resolved
All KARMA is dissolved
We change noticebly, visibly and perceptibly
Our spiritual abilities are revived, we therefore become clairsentient, clairvoyant and more
We come into contact with SPIRITUAL GUIDANCE, in exactly the way we need and at exactly the time when we are READY for it
During the APPLICATION we put both hands on each chakra and let the LIGHT flow from the hands into the chakra for 5 minutes each. Try to let your hands touch each other, because the ENERGY is flowing stronger this way.
The hands are the "executive organ" of the HEART-chakra, which means that any energy flowing through the HEART, here: the LIGHT, can be passed on through the hands. The LIGHT flows to where the hands are laying on.

You only need to ask GOD for HIS LIGHT, that's all you need to do. You don't need to think, nor to want or to wish - just lay on the hands - everything else happens by itself.

I suggest that you take off your glasses and jewellery and relax completely.
I suggest that for the APPLICATION you lay down, but of course you can also do it while sitting on a chair, placing your elbows on a tabletop, maybe using a cushion to feel more comfortable. The advantage of sitting up is that you can not fall asleep as easily and that it is comfortable, too. But naturally you are more relaxed when laying down - it simply is more beautiful.

Now ask the ANGELS for a LIGHTCONE around you (for as long as it is needed), so that all dark energies leaving you can go into LIGHT, and then ask GOD for HIS LIGHT.

Now lay your hands on, from the top downwards as follows, for 5 minutes in each position:
Start with the 3. eye in front (hands above face and forehead); after 5 minutes
put both hands over the

crown chakra

; then go to the
rear of the 3. eye (at the base of the rear skull), after that to the
throat chakra (hands in front around the neck, thereby treating the back and front throat chakra simultaneously), then continue with the
HEART-chakra (the fingers meet over the HEART-chakra), then to the
solarplexus chakra (the fingers meet over it), after that to the
sexual chakra (the fingers meet over it) and to the
root chakra (put the hands over it in V-form). Then you go with your hands to the back and work your way from the top downwards again:
rear neck-muscle (triangular muscle) and shoulder chakras (between neck and shoulders), both are heavily clogged with dark energies. After that, go onto the
rear HEART-chakra (The LIGHT can go through the palms as well as through the back of your hands. You can lay on the back of you hands there, however it is a little uncomfortable unless the sinews have stretched accordingly. You can also lay on one hand at the back and the other at the front, or both hands at the front, but you would then have to say to yourself, 'The LIGHT flows into my rear HEART-chakra for as long as I am holding my hands this way,', and you would have to concentrate on this sentence for the whole 5 minutes.) After this step, you will continue with the
kidneys (The kidneys are usually clogged with dark energies

because they respresent your partnerships. When working on the kidneys, the energy goes into the rear solarplexus chakra and the rear sexual chakra as well.) Then you go to the last position, which is the
root chakra from the rear, placing the hands next to each other on your behind.
The exact position of each chakra can be found in the page 'The Chakras of Man'.
Altogether, there are 12 positions in an APPLICATION. Each position is held for 5 minutes, always in the same sequence. The APPLICATION lasts 12 x 5 minutes = 60 minutes, that is one hour.
In the beginning, you may look at the clock, but gradually you will be able to sense the duration of those 5 minutes. You can also ask the ANGELS to give you an impulse after each 5 minutes - this works wonderfully and also strengthens your trust in the Spiritual WORLD.
After finishing, thank GOD and the ANGELS.
The APPLICATION is especially BEAUTIFUL if you are in UNCONDITIONAL LOVE at the same time, and then it even is more effective! The effect is even stronger if you concentrate on the 'sacred point' in the middle of your forehead, by your hairline.
You can do as many APPLICATIONS at a time as you like. The more you do, the better you will feel and the faster you will advance. But it should always be the purest of JOY. If you don't feel like it, let it be.

It does not help you to hurry through your advancement as ifit were a contest; this only shows your impatience and even blocks your progress. I suggest at least one APPLICATION a day if you really want to change your current state of living, and two APPLICATIONS if you want to feel and advance even better. I suggest to do them in the morning after waking up or at night before going asleep. It is the most beautiful thing you can do to yourself. Treat yourself to it - you are WORTH it! You may listen to beautiful music, if you like, or rest in silence. But don't brood over problems or watch television or DVD's during the APPLICATION, as their energy will throw you back. You will learn to love this hour!
In the same way, you can also treat others who ask you for it. Assure yourself that the person is comfortable and that you, too, are sitting comfortably; glasses and jewellery should be taken off, except for wedding or friendship rings.
A massage- or treatment-table is ideal. But if there is no other way, you only need to hold one hand, and the light will flow through the other person's body as well - and this can also be done in public.
Then again ask the ANGELS for a LIGHT-CONE and GOD for HIS LIGHT. While treating another person, you are largely PROTECTED, so you will not take over too many of their dark energies. If you should do anyway, you will be able to get rid of them fast.

Sending LIGHT to people at distant places
You can send LIGHT over a distance, whereever you want to, because in the non-material planes (that is where ENERGYWORK is being done and where the ENERGIES come from) there is neither TIME nor SPACE.

When treating someone over a distance, it does not matter whether this person had asked you for it or not. Usually it is not allowed to treat someone without that person's consent, because coming in touch with LIGHT means an enormous advance in the spiritual development of a person. But when sending LIGHT over a distance this is different: It is left to the soul of the recipient whether to accept or reject this HEALING POWER.

Ask GOD for HIS LIGHT and HIS HELP for this certain person, and ask the angels for a LIGHT CONE. Place your hands where it is comfortable, maybe on your knee, again with your hands touching each other and say to yourself, as long as my hands are laying on, the ENERGY will flow to that certain person.
Now think of that certain person and let your mind be concentrated on this person for the duration of the treatment. If your mind wanders, the person in question will get no ENERGY, but instead the ENERGY will then flow to where you are thinking.

The treatment only lasts 15 minutes, but the person receives it as a one-hour APPLICATION.
Leave it up to GOD alone what should happen during that time, and keep your will out of it. If you want to help, you will block the HEALING PROCESS. But when you let go of your own will, ANYTHING may happen!
It is also possible to send LIGHT to several persons at the same time, for example to the inhabitants of a place or a country, the people that are affected by a catastrophe or war, etc. This will also strengthen your willpower and your control of mind!
In the same manner, you can also send UUNCONDITIONAL LOVE over a distance, or both LIGHT and LOVE!

You are always allowed to work with your young children this way, as far as they do not yet have their own will or want to take care of their own affairs, maybe approximately up to the age of 10 - 12.

If you are uncertain whether you are allowed to help someone or not, you still may help by adding to your prayer "... if it is the WILL OF GOD and the will of the soul."

Sending LIGHT into the Past and the Future
You can send LIGHT into the past or into the future, because in the non-material planes there is no TIME and SPACE. Ask GOD for HIS LIGHT and the ANGELS for a LIGHTCONE. Then place your hands somewhere, maybe on a knee, so that your fingers touch.
Then say to yourself, as long as my hands are lying here, the LIGHT is flowing to ... (a certain episode in time).
Now you can send LIGHT into a certain time in the PAST which you would like to CLEAR: maybe a dispute you have had with somebody; a painful separation you have always regretted since or a family quarrel which led to separation; it could be the moment of a wrong decision; it may be a certain period of time, maybe your 6th year of school, where you were unhappy because of a certain teacher, etc..
Remain concentrated with your mind for the whole time you are working. Keep on working until you have the feeling that everything is GOOD and in HARMONY.
This work will WIDEN and HEAL yourself, lets you dissolve your KARMA: by learning to LOVE people whom you once had loved, but whom you had hated then, because they had hurt you so much.
And it also helps you to live in UNCONDITIONAL LOVE for longer and longer periods of time, later maybe all the time.
Work this way only for yourself, not for others - this is something everyone has to do for himself!

Avoid in particular to intervene in former historic events, like catastrophes, wars or epidemics, because you do not overlook their cause, meaning and purpose. You could create karma by preventing a collective chance for LEARNING, in the worst case causing the necessity of another war or another catastrophe! So leave the past up to GOD'S WISDOM and confine your collective LIGHT- and LOVE-WORK to the present alone!
Anyway, be sure that - when working in good will - you will always be PROTECTED!
You can also HARMONIZE certain time periods in the FUTURE, maybe if you have an important meeting, an exam, an important appointment or an operation. This you may also do for other people, too, as you do not interfere with their own free will!
But by no means connect a certain intention with it, only a general HARMONIZATION, in particular do not try to influence other people this way or to make them more inclined to you - this would be a manipulation and the LIGHT would no longer flow.
Of course you can also work this way with both UNCONDITIONAL LOVE and LIGHT!

And here again goes: You are always allowed to work with your young children this way, as far as they do not yet have their own will or want to take care of their own affairs, maybe approximately up to the age of 10 - 12.

If you are uncertain whether you are allowed to help someone or not, you still may help by adding to your prayer "... if it is the WILL OF GOD and the will of the soul."

The CLEARING
The CLEARING is something extraordinarily important when doing LIGHTWORK. LIGHTWORK and LOVE-WORK makes our vibrations increase, but at the same time we still have a resonance to dark energies and therefore we will attract more energies from outside: Remember, that the Cosmic Laws are valid everywhere: Like attracts like! So you actually see that 'everything strives for LOVE and LIGHT'! As we have more LIGHT and LOVE within ourselves than 'normal' people do, more dark energies come to us to be REDEEMED. To ACCEPT this darkness is an ACT OF LOVE! This is why you should not take any precautions in order to avoid this, - ACCEPT them with LOVE! You are PROTECTED and GUIDED by doing so. Be assured that this darkness will leave you again - and your own darkness along with it! While doing so, your vibrations will gradually increase, so that you will be able not only to HELP yourself but many, even HELP the WHOLE in a totally new and effective way!
The most wonderful clearing is the APPLICATION itself (see above).
Besides, there are more possibilities of clearing, like 'SHAKING AND JUMPING', (which is clearing by movement, almost like dancing)
clearing by means of 'WASHING HANDS', (you wash your hands - dryly - and say, 'as I am washing my hands, I am cleared altogether')
The clearing by means of the 'CHAKRA-RESPIRATION', (you open and close you chakras in order to inhale and exhale LIGHT and LOVE)
The clearing in the 'PRAYER POSITION', (you sit with you hands together, palms and fingers touching, go into LOVE and ask for LIGHT, then simply think of what you want to clear)
The clearing by UNCONDITIONAL LOVE
The clearing by the strength of thoughts and visualisation (for example, thinking that you are very clear, or seeing darkness leave you)
...and much, much more. For this, look at all the pages on 'energetic clearing' and 'UNCONDITIONAL LOVE'!
Before the clearing, you should always ask the angels for a LIGHTCONE or LIGHTCOLUMN.
In addition, you should also clear your rooms, preferably every day, for example by burning sacres herbs!
From a certain degree of PURITY and vibrational frequency, though, you will not pick up energies from the outside anymore, because you will only have very little or no resonance at all to it. This happened to me after five years of LOVINGLY clearing myself. Nevertheless, the clearing will continue after that, because there are many more dark energies in your aura.

I am very grateful to my dear SISTER Nicole,
who offered her knowledge and linguistic talents
for the translation of this page from German to English.
Thank you with all my HEART!

Index of all Pages - Alphabetical Register - Seminars
Indicating the source and without alteration, these pages may be quoted, copied
and given on freely for private noncommercial use only.
Copyright