M A R I A
- M A R Y A M -
PURA MARYAM SOPHYAH
www.puramaryam.de / Berlin, Germany
UNCONDITIONAL LOVE
The UNCONDITIONAL 'YES' (instructions)
Index of all Pages - Alphabetical Register - Seminars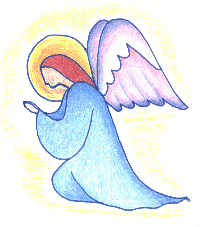 In the Beginning of the year 2005, GOD asked me not only to LOVE energies and beings Unconditionally, but at the same time - when they do not want to go into LIGHT right away - to say CLEARLY and EXPLICITLY:
"I AM SAYING TO YOU UNCONDITIONALLY 'YES'!
This has a special effect on the dark beings and energies. They feel themselves directly being addressed to and thus ACCEPTED, and at the same time they feel the WARMTH of our LOVE. This way even very stubborn energies, beings and souls will go into LIGHT, and much faster than otherwise.

Index of all Pages - Alphabetical Register - Seminars

Indicating the source and without alteration, these pages may be quoted, copied
and given on freely for private noncommercial use only.
Copyright