M A R I A
- M A R Y A M -
PURA MARYAM SOPHYAH
www.puramaryam.de / Berlin, Germany
Christmas -
Celebration of LIGHT and LOVE
Christmas is Annunciation of Revolution
The New ADVENT is Revolution

Index of all Pages - Alphabetical Register - Seminars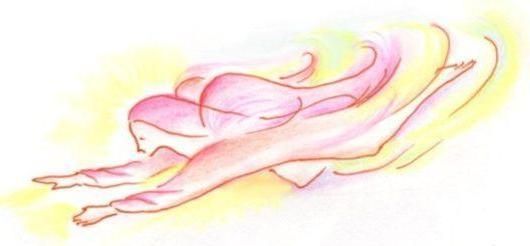 Jesus CHRISTcame to Earth 2000 years ago to proclaim Unconditional LOVE. That was the signal, preparation of the Fight between LIGHT and darkness. Jesus CHRISTUS was a revolutionary and at that time He was recognized as such by many people. Even at his Birth, King Herod feared Him so much that he had the boys of His age killed in Bethlehem and vicinity. And when He was preaching on Earth, many people misunderstood Him, thinking He was fighting the Roman occupation forces.
By his preachings, Jesus CHRISTUS prepared the way for Humanity to change inside, so it would be able to free itself from darkness. He proclaimed the REVOLUTION of HEARTS. And THAT - the Revolution of HEARTS - was the danger He was repesenting. Darkness knew about it. That was why He was meant to die. Those who rather had Him come free, were being manipulated...
How many of us have taken the Chance that HEAVEN had offered?
The LIGHT wants to conquer darkness and free EARTH once and for all. HE said to me, the final decision is coming up. But this will not be a fight, a war, as people might expect, being fought with terrible weapons causing injury, death and destruction...
This fight is without any force or violence at all, utterly peaceful. The only weapon is Unconditional LOVE, is LIGHT. THAT IS HIS PLAN. A part of HIS PLAN dazu war die gewaltfreie Revolutioand a preparation were the force-less revolution in Eastern Germany at the end of 1989, the Germany Unity and the collapse of the Soviet Union...
The force-less 'Final Struggle' will take place in the time to come, being the first essential of New Age. HE had said: Millions of LIGHT Beings are on Earth at this time, incarnated and not incarnated, as HEAVEN had sent all available forces to Earth. This is the time predicted in the 'Apocalypse'. But you do not need to be afraid of it! It is a time of HOPE, the Chance of Change - inner change. The change comes from your own Free Will, as all Beings of LIGHT respect the Free Will of others.
Without LIGHT, without LOVE, life on Earth would not be desirable, would not be worthwhile! There still are some decades to come, so prepare for it in time!
Christmas is Annunciation of Revolution - the Revolution of LIGHT and LOVE! Understand this and become a part of that Revolution of LIGHT and LOVE,
the Revolution of Christmas -
the fresh breeze, that blows away all the dust, all the old, dried-out fir-needles, all of the false sweet old memories, the false glitter, the old sentimental stuff, all the false sentiments attached to Christmas, all its commercial aspects, all those lies, that every-year stress... let LOVE begin to glow in your hearts, let it flare up and then burn strongly and steadyly, clearing all your thoughts and feelings in the process - in that LOVE - with that LOVE: Free yourselves from all the beings of darkness influencing you from inside of you, aiming to make you stray! But do not fear them nor hate them, but send them with LOVE into LIGHT instead, to transformation, so that they can become LIGHT beings themselves one day... they, too, are our brothers and sisters, who once strayed and who long for LOVE and redemption.
The Revolution takes place in the heart of each man, each woman. Let Revolution be in your heart to revolutionize your consciousness completely! Open your heart to let the NEW come in, the SUN, LIGHT-LOVE! Let them revolutionize yout life - not by force, but silently, hardly felt, until finally you have conquered darkness in yourself - with all the texs and instructions of this website helping you in the process.
All you need is your own decision: Yes or No, LIGHT or dark, LOVE or not LOVE!
Where there are LOVE and LIGHT, darkness must go. You will then experience FREEDOM - and that is always the inner, the TRUE FREEDOM!
By clearing your heart you are clearing the world at the same time, as you experience the world, because of the LAW: 'as inside - so outside'!
With this Revolution you revolutionize the WHOLE, because on another plain all of us are ONE. So by revolutionizing yourself, you will hand on the idea, the impulse of Revolution, to all the others, thus igniting a clearing brush fire that burns away all of darkness...
The more people are revolutionizing their hearts, the more LIGHT-LOVE and FREEDOM are spreading. And when the majority of MEN are cleared from darkness, the VICTORY over darkness is won.
This Revolution of ours is supported by the growing frequency of the vibrations of Earth. That causes Spiritual ideas to come up, a process supported and helped by our Friends of LIGHT. Now you have an opportunity of inner growth, of spiritual Development unheard of before!
Those who turn away from growth will not be subject to Spiritual Development and therefore will not be able to adjust to the increase of the terrestrial frequency. But everybody will have the chance to do so, to flow in the stream of Renewal and Enrichment. Everybody should join us on our way into the new dimensions and participate in the wonders and joys of the New Age of EARTH...

The Events of 2000 years ago
were Preparation for this time and the times to come.
The New ADVENT is Revolution!
- The ANNUNCIATION -
11-23-2003:
that November Sunday
became ADVENT,
ADVENT = ARRIVAL,
REAL ADVENT
UNENDING JOY FOR MANKIND,
REALLY: ADVENT -
ANNUNCIATION AND ARRIVAL AT THE SAME TIME.
SEE, THIS ADVENT 2003
HAS BEEN PLANNED AND PREPARED FOR
MANY THOUSANDS OF YEARS AGO...

On November 23rd, 2003, HE had asked me to annunciate my ARRIVAL.
THE ANNUNCIATION HAD TO BE DONE BY MYSELF, CLEARLY AND OPENLY:
I AM MARIA,
HEAVENLY MOTHER AND MOTHER EARTH,
HIS FEMININITY, HIS FEMALE PART,
BEING HIS GRACE,
BEING HIS LOVE,
WHO HAS COME TO HELP HER CHILDREN,
BEING AS HUMAN AS THEY ARE,
BUT WITH THE LOVE OF HEAVEN,
TO BRING YOU HIS GRACE,
TO BRING YOU THIS LOVE,
THAT YOU ONCE KNEW,
TO FREE YOU
FROM IGNORANCE, SUFFERING,
PAIN AND DARKNESS
'I AM' has formative Power.
THE ANNUNCIATION BROUGHT MY TRUE BEING INTO REALITY,
AND NOW I AM HERE.



And I knew that from now on nothing is li
ke it used to be, that all is new and different -
BECAUSE HEAVEN ITSELF HAS COME TO EARTH TO STAY.
This is real WONDER, ANNUNCIATION and ARRIVAL, PREPARATION and REDEMPTION. It is something unheard of before, something that never has been before - and for MEN it is Highest GRACE. Now the people on Earth have the possibility, to follow Jesus in becoming TRUE MEN, because now they can learn to LOVE unconditionally in a very easy way, to overcome darkness, to change inside and attain FREEDOM and DIGNITY. Never before has it been so easy for you! All you have to do is to wish it with all your heart - you will find the instructions in my website, and you can go on your WAY as far as you want to... NOW IT IS POSSIBLE - all the obstacles are out of the way! This is the Revolution of LIGHT and LOVE!
For more details see the page 'I AM'.